Westpac to provide loans, a Morrison & Co managed fund the equity, for NZ's first public private partnership schools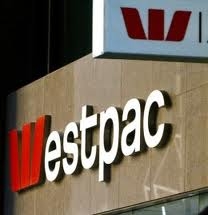 By Gareth Vaughan
Westpac will provide loans to the consortium chosen by the government to build and maintain New Zealand's first public private partnership (PPP) schools with equity funding coming from the HRL Morrison & Co managed Public Infrastructure Partners (PIP) Fund.
Associate Minister of Education Craig Foss announced last week that Learning Infrastructure Partners had been chosen to design, construct, finance and maintain the Hobsonville Point primary and secondary schools in West Auckland for the next 25 years.
Through the Learning Infrastructure Partners consortium the design work has been done by ASC Architects and Perumal Pedavoli Architects, the schools will be built by Hawkins Construction and maintained by Programmed Facility Management. Westpac is the senior debt provider, with equity coming from the PIP Fund, whose investors include the New Zealand Superannuation Fund, the New Zealand Social Infrastructure Fund and community trusts.
HRL Morrison & Co, which takes its name from its founder the late Lloyd Morrison, also manages sharemarket listed infrastructure company Infratil.
Westpac group beat out rival consortia including ANZ & BNZ
The Learning Infrastructure Partners Consortium was selected over two other short listed consortia. One of these was the Building Futures Group, which included Mainzeal, Warren and Mahoney, Stephenson & Turner; PAE and BNZ. The other was the Future Education group including Arrow; Jasmax, Spotless Facility Services and ANZ.
It's the second PPP contract awarded by the Government within a month with the SecureFuture Consortium selected to design, finance, build, operate and maintain a prison in Wiri, South Auckland through a contract worth as much as NZ$900 million in March. The financial adviser to the SecureFuture Consortium is Macquarie Capital with lenders including ANZ and BNZ.
Asked how much the school PPP would cost Foss told interest.co.nz, via a spokeswoman, that pricing details would be released over time with the Government currently bound by a confidentiality clause in the contract.
"It's important to point out that the Government will save money on this deal, but the most important and valuable savings are intangible; this contract ensures the taxpayer gets better value out of school property and allows teachers and principals the time to teach and govern instead of focusing on property maintenance issues," Foss said.
"A recent survey indicated that primary school principals spend almost 30% of their time dealing with building issues. In the case of Hobsonville Point, that time can be spent focusing on students and what's happening inside the classroom."
Asked about the sorts of returns on the project both the Learning Infrastructure Partners consortium and the Government could expect, Foss said benefits to the Crown would include cost certainty, and better understanding of "whole of life" costs of assets with the Ministry of Education only paying for what it gets.
Up to 85% debt funded
Interest.co.nz also asked Westpac how much money it would loan the project and what returns the PPP might generate. However, a Westpac spokeswoman referred questions to Steven Proctor, the executive director of the PIP Fund.
Proctor said no fact sheet had yet been agreed with the government so he couldn't comment on the amount of funding going into the project. However, he said such PPP projects are usually 80% to 85% debt funded with the balance coming from equity.
The New Zealand Social Infrastructure Fund (NZSIF) established by Morrison & Co and Craigs Investment Partners to invest through the PIP Fund, is targeting an internal rate of return of 11% per annum before tax, but after all costs, investment management and administration fees and expenses. Proctor said the expected returns from the Hobsonville schools project were in line with that. See more on the NZSIF here.
Meanwhile, Foss said any future school PPPs will be considered on a case by case basis. Separately, Housing Minister Phil Heatley last year visited a social housing project in West Sydney that was being built by a Westpac-led consortium.
Meanwhile, in his press release last week Foss added: "Under this PPP, the Crown is no longer exposed to design and construction risks. These become the responsibility of the private partner who must fix them promptly or face financial penalties."
Hobsonville Point Primary School is scheduled to open at the beginning of 2013 and Hobsonville Point Secondary School in early 2014.
(Update adds comments from Steven Proctor, details on unsuccessful consortia).
This article was first published in our email for paid subscribers yesterday morning. See here for more details and to subscribe.