BNZ posts 36% rise in interim cash earnings to NZ$385 mln with net interest margins up 17 basis points to 2.41%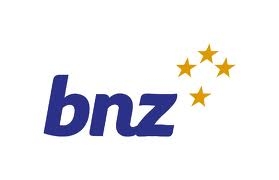 National Australia Bank (NAB) says half-year cash earnings at its New Zealand subsidiary BNZ surged 36% to a record high boosted by improved margins, increased volumes and lower bad and doubtful debt charges.
BNZ's cash earnings for the six months to March 31 rose NZ$102 million to NZ$385 million.
NAB said BNZ's net interest margin rose 17 basis points to 2.41% from March 2011, boosted by the ongoing switch of customers to more lucrative floating, or variable, mortgages from fixed-term ones. The net interest margin was up 6 basis points from September 30, the end of the bank's last financial year.
BNZ's half-year cash earnings are its highest ever, topping last year's figure, which was the previous highest. They come after its fellow Australian owned banks - ANZ NZ, Westpac NZ and ASB - also recorded record half-year cash earnings, with the combined figure from the big four reaching NZ$1.705 billion, up NZ$392 million, or almost 30%, from NZ$1.313 billion in the first half of their previous financial years.
Meanwhile, BNZ's cost-to-income ratio fell to 39.7% from 41.5% in the six months to September, with its cash earnings on average assets up to 1.30% from 1.12%.
NAB said BNZ lifted its market share in key lending segments during the half, including agribusiness which rose to 21.1% from 20.8% at September 30 last year, while its market share of housing held stable at 16.2%.
"The average volumes of retail deposits also grew strongly, rising by NZ$3.1 billion, or 10.2% (from March 2011), further strengthening the balance sheet and growing market share by 70 basis points to 18.7%," NAB said of BNZ.
Meanwhile, BNZ's charge for bad and doubtful debts fell NZ$61 million, or 64.2% to NZ$34 million due to lower specific provisions on business exposures, strong credit card collections, and an improvement in asset quality.
BNZ CEO Andrew Thorburn described the half-year performance as an excellent result in a slow economic environment.
"It's testament to our strength. It's this strength that allows BNZ to continue to be a bank that will help the local economy as we face into the challenging times that are ahead," Thorburn said.
"Growing our share of locally sourced deposits and a further capital investment of NZ$400 million announced today by our parent bank National Australia Bank combines to further strengthen the fundamentals of the bank and positions us well to support growth in New Zealand," Thorburn added. "This further increases BNZ's capital strength in advance of Basel III implementation."
BNZ's gross loans and acceptances rose NZ$1.1 billion, or 2%, to NZ$57.5 billion over the six months to March 31, with retail deposits up 5.3% to NZ$33.5 billion over the same time period. Total assets rose 1.5% to NZ$59.3 billion.
The bank's operating expenses fell NZ$6 million, or just under 2%, to NZ$375 million from NZ$369 million in the first-half of the previous financial year with net operating income up NZ$79 million, or 9%, to NZ$944 million.
BNZ's 90 days plus past due assets rose to NZ$214 million at March 31 from NZ$202 million at September 30. Gross impaired assets fell to NZ$530 million from NZ$658 million. Combined, 90 days plus past due assets and gross impaired assets to gross loans and acceptances fell to 1.28% from 1.51%. BNZ's Tier 1 capital ratio was 9.59% at March 31, versus its Reserve Bank enforced minimum of 6%, and its Total Capital Ratio was 12.39% versus the minimum requirement of 8%.
At a group level NAB increased cash earnings by A$160 million, or 6%, to A$2.828 billion.
See BNZ's press release here, NAB's here and NAB's full results presentation here, and here's NAB's investor presentation.
(Updates add further detail).
.