BNZ the NZ bank with the highest annual profit per employee at about NZ$155,284, followed by ASB, ANZ and Westpac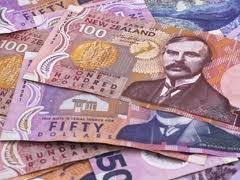 By Gareth Vaughan
If you work for BNZ now might be a good time to ask your boss for a pay rise.
That's because you're among the country's most profitable bank staff, with BNZ's annual profit per full time employee coming in at about NZ$155,284, interest.co.nz's calculations show.
The bank with the second most profitable staff is ASB, followed by ANZ New Zealand, including its National Bank employees, and Westpac NZ.
ASB's full time staff earned their employer and its shareholders an average of about NZ$141,229 per year, ANZ's about NZ$139,529, and Westpac's about NZ$134,569.
The figures come from annualised calculations over the financial year to March 31 for ANZ, BNZ and Westpac, and the 2011 calendar year for ASB.  During those 12 month periods ANZ NZ delivered net profit after tax of NZ$1.222 billion, BNZ NZ$714 million, Westpac NZ$624 million, and ASB NZ$657 million.
Taking the average of the full time staff the bank's had at the mid point of their financial years and the end of it, ANZ NZ had 8,758, BNZ 4,598 and Westpac 4,637. ASB had 4,652 staff as of June 30 last year. It hasn't disclosed staff numbers as of  December 31, and it's yet to respond to interest.co.nz's request for it to do so.
Meanwhile, BNZ's parent National Australia Bank last week disclosed a figure of NZ$167,000 for BNZ's cash earnings per full time employee, although this figure was devised by annualising the bank's NZ$385 million profit reported for the six months to March. And the Westpac Group disclosed revenue per average full time worker at its New Zealand unit of NZ$212,000. Both disclosures came in the group half-year results releases.
Combined half-year profit from New Zealand's big four banks came in at NZ$1.705 billion, up NZ$392 million, or almost 30%, from NZ$1.313 billion in the first half of their previous financial years. See more in this results wrap up here.
Despite their net interest margins falling, the four banks' Australian parents all increased their half-year dividend payouts to shareholders. Based on yesterday afternoon's share prices and combining the four banks' interim dividends from this financial year with their final dividends from their previous financial years, the ANZ Banking Group has a dividend yield of 6.4%,  ASB's parent Commonwealth Bank of Australia 6.18%, National Australia Bank 7.19%, and the Westpac Group 7.4%.
This article was first published in our email for paid subscribers this morning. See here for more details and to subscribe.