Co-operative Bank customer-owners to get proportionate profit return as new CEO and chairman eye faster growth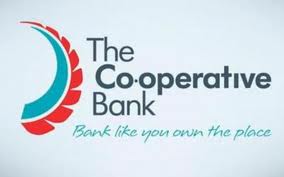 This article was first published in our email for paid subscribers this morning. See here for more details and to subscribe.
By Gareth Vaughan
The Co-operative Bank plans to return some profit to members based on how much business they do with the bank, potentially as soon as this financial year, as its new chief executive and chairman look to speed up growth.
Speaking to interest.co.nz yesterday after the bank announced the appointment of former Westpac New Zealand executive Bruce McLachlan as its new CEO, Co-operative Bank chairman Steven Fyfe said the board aims to reveal more later this year about how it will share profits with members once it has finalised its strategy about how this will happen.
"Rebates is clearly one of those options," Fyfe said. "(And) the co-operative principle is the more you do with us the more we share with you so it will be a proportionate type of rebate."
He said once the board had made its decisions there was nothing else delaying the payments given the Co-operative Bank has the capital necessary, with reserves sitting at NZ$129 million at March 31.
"Once we get our strategy settled there's no impediment to paying this financial year," Fyfe said.
He wouldn't be drawn on how much money would be distributed noting the bank needs to retain some profit given this is its source of capital to fund growth.
"Definitely we need to be able to demonstrate to our members how we are accountable to them for the profits we make," Fyfe added. "That's something that will be very high up on Bruce's agenda."
The Co-operative Bank, which has about 125,000 members and changed its name from PSIS upon receiving banking registration from the Reserve Bank last October, hasn't previously paid rebates. Fyfe said the co-operative had decided not to last year due to the NZ$1.45 million of costs associated with achieving banking registration and rebranding. He said the cost of bank registration comprised about two-thirds of this through the likes of legal fees and compliance costs. Rebranding costs included replacing stationery and signs.
Above overall market growth rate targeted but there won't be any' fiddling with credit policies to attract growth'
For his part McLachlan said much of the attraction that drew him to the Co-operative Bank was its uniqueness and the opportunity to grow by offering a "genuinely different" choice for New Zealanders. Although growth would be restricted by what was happening in the market, which looked "reasonably subdued" for the next year or two, McLachlan said the Co-operative Bank was expecting a higher growth rate in the future than it had recorded in the past.
Fyfe noted 4% March year growth in both lending and retail deposits, (deposits increased NZ$51 million to NZ$1.21 billion and lending rose NZ$43 million to NZ$1.21 billion), with lending growth slightly ahead of overall market growth and deposit growth slightly behind the market rate. The bank's lending book is fully funded through retail deposits with wholesale funding held as part of its liquidity reserves.
"They will be responsible levels of growth," said Fyfe. "We won't be fiddling with credit policies to attract growth, we think our offering is our prime attraction. We're not aiming for a 20% market share. We're a niche bank but we're a genuine choice. We're different to the other New Zealand owned banks."
"We need our lending and deposit books to grow at similar rates. We think it's a great attribute and advantage to be fully funded by retail deposits. That's not going to change," added Fyfe. "Over the medium-term we certainly have the aspiration that we will grow ahead of market."
As of March 31, the Co-operative Bank had NZ$152.2 million worth of mortgages securitised with wholesale funding provided by Westpac.
'A hidden treasure'
Fyfe, the former deputy CEO of ANZ National Bank who replaced David Gascoigne as the Co-operative Bank's chairman on April 1 having become a director last October, said the bank's core funding ratio was 106% and its term deposit reinvestment rates were above 80%.
"I thought once the banking licence was achieved, the bank has real potential. It's a hidden treasure in the marketplace. The attributes of co-operative banking haven't been fully explained," Fyfe said.
"New Zealanders are very familiar with co-operatives in other sectors. Many of our most successful businesses are co-operatives (such as) Fonterra and Foodstuffs, so New Zealanders like co-operatives. I think  our name change has given us a huge head start in explaining that we are a co-operative."
Gareth Fleming, who was acting CEO after Girol Karacaoglu departed in February and was on the final short list for the job on a permanent basis, has gone back to his role as general manager for marketing and products. Fyfe said he was "very surprised" at the strong level of interest in the job, with some "very strong" candidates.
Meanwhile, McLachlan said the Co-operative Bank would remain a retail bank for the "foreseeable future" with its recent foray into small business banking designed to secure more business from members who have businesses, and attract new members, as a "natural extension" of retail banking.
S&P lowers outlook on BBB- credit rating
Standard & Poor's has lowered its outlook on the Co-operative Bank's BBB- credit rating to "stable" from "positive". S&P credit analyst Andrew Mayes said the softer outlook reflected weaker than expected developments in the bank's business franchise since its conversion to a mutual bank last October, and the implementation of its reinvigorated business and branding strategy.
"Specifically, Co-op Bank has struggled to build its member base in the past 12 months, and we believe it will face further challenges in reversing this trend and progressively strengthening the business franchise in the future to a level supportive of a rating upgrade, within our rating outlook time horizon, particularly given its modest operating performance," said Mayes.
"Co-op Bank's earnings continue to be constrained by a high operating cost base, which Standard & Poor's believes will limit the extent to which Co-op Bank can compete for, and grow, its business in the medium term. That said, our current view is our rating on Co-op Bank is likely to remain investment-grade rating category over the medium-term."
In March Peter Sikora, S&P analytical manager for financial institutions in the Pacific, told interest.co.nz  the Co-operative Bank could be upgraded from BBB-, S&P's lowest investment grade rating, to BBB if its strategy was successfully executed.
In the year to March the Co-operative Bank's expenses rose NZ$3.6 million, or 7%, to NZ$52.8 million. Net operating income fell NZ$2.4 million, or 4%, to NZ$59 million. Impairment losses on loans dropped NZ$2 million to NZ$1.6 million and profit after tax fell NZ$1.4 million, or 20%, to NZ$5.7 million.