'Official bank of the NZ Olympic Team' shaves 31 bps off its fixed rate mortgage until the next Olympics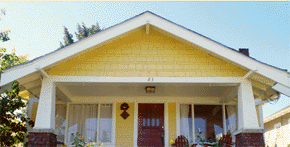 ASB Bank has announced a new 4 year fixed home loan rate of 5.79%, branding it the ASB NZ Olympic special.
This rate is 31 bps lower than their standard 4 year rate, and is effective from Saturday, July 28, 2012.
"With this great new interest rate, customers have the option of certainty until the next Olympics," says Shaun Drylie, a spokesperson for the bank.
The rate does come with an LVR restriction of 80% or under. LVR restrictions are becoming a regular feature of many bank 'special offers' and operate as an effective way to attract premium business. See Gareth Vaughan's story on these types of offers here.
ASB is also pressing its claims as the "Official and Exclusive Bank of the New Zealand Olympic Team" - in contrast to the Olympic claims being promoted by ANZ.
You can find all current mortgage rate offers from all institutions here »
This mortgage calculator here » will also help you understand the financial advantages of the rates being offered, as will this fix-or-float tool.
-------------------------------------------------------
Mortgage choices involve making a significant financial decision so it often pays to get professional advice.
A Roost mortgage broker can be contacted by following this link »
-------------------------------------------------------