NZ's US Ambassador Moore reckons US economy to 'take off' as energy prices collapse; Says NZ demanding no TPP exemptions, may give on IP & investment stance for agriculture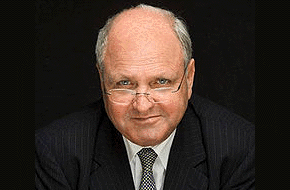 By Alex Tarrant
The US economy is set to "take off" as energy prices collapse and policy makers there navigate around the fiscal cliff issue, New Zealand ambassador to the US Mike Moore says.
Speaking on TVNZ's Q&A programme on Sunday, Moore said he thought the US would "work it through" its current economic challenges
"Even the modest growth rates America's got now that people are critical of, that beats the pants off Europe; Japan, which is flat," Moore said.
"I think the American economy will take off, frankly. They'll get over this fiscal issue. It won't be pretty, but they'll get over it," he said.
"Seventeen of the top 20 universities, 80% of the Nobel Prize winners, 40% of the world's expenditure on science and innovation in this country.
"The energy costs are stunning. In the next couple of years, they'll produce more oil than Saudi Arabia. In the next couple of years, the unit price of energy input to industrial product will collapse," Moore said.
No exemptions for TPP
Meanwhile, New Zealand was demanding no exemptions from the Trans Pacific Partnership trade agreement in its quest to get trading partner agricultural subsidies scrapped.
But it may give a bit on the intellectual property and investment side to achieve this, Moore said.
"In a couple of weeks, 500 negotiators will descend on Auckland, and this will be the next round of our negotiations. The President [Barack Obama] has been forward-leaning. He's used the word "comprehensive".
"We're saying no exemptions. This is not easy for anyone. There are certain sensitive products that America has that America has to face – issues like sugar. That's not important to us, but it is to our friends in Australia. And we all have to work this through," Moore said.
"We're hopeful that we can tie the negotiation up by the end of next year, in terms of the APEC meeting, and then it'll be another year or so to get it through Congress. But the Congress has been supportive of trade deals. They have done Colombia. They have done Panama. They have done Korea. And this is a good for the American economy," he said.
Congress would sign up to TPP as long as it was seen to be balanced.
"As long as in [the] American Congress, people can say, 'Listen, we've got something on intellectual property here. We've got something on investment. That means we have to do something in ag or some areas,'" Moore said.
The government was firm on its position over drug-buying agency Pharmac.
"Well, we have our red lines. Our government has said that the idea of us centrally purchasing offers for our public health system is going to be preserved," Moore said.
"Now, you might do some transparency or signal some stuff, but the core concept of a publicly centralised single purchaser of pharmaceuticals in New Zealand is a red line for New Zealand – as it is for Canada, as it is for Australia, and both those countries have done deals with America," he said.
Japan will slow TPP signing
Also interviewed on Q&A was Mike Green, senior vice-president for Asia at the Center for Strategic and International Studies. Green helped Mitt Romney's US Presidential election bid with advice on Asia issues.
He said he was confident TPP would be completed within President Obama's second four-year term.
"I don't think it'll be finished this year, which is the goal, because I think Japan will start to come in and it will be worth accommodating Japan. It's a huge economy. And I think countries like Vietnam and so forth are going to have some political difficulties," Green said.
"But in the next four years? Yes. I think the President knows – and there's bipartisan appreciation of this," he said.