Kiwibank raises four and five year home loan rates as wholesale costs rise, yield curves steepen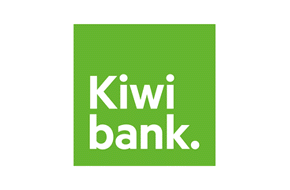 Kiwibank has advised that it is raising fixed mortgage rates for its four and five year terms.
The increases are effective Monday, June 17, 2013.
These increases come amid rising wholesale rates for longer term money. Five year swap rates have risen 35bps since May 1, and credit default swap spreads are rising at the same time.
The new Kiwibank four year fixed rate will become 6.10%, up 11 bps from 5.99%.
The new Kiwibank five year fixed mortgage rate will become 6.25%, up 26 bps from 5.99%.
There are no restrictions announced for either rate.
These increases bring Kiwibank's rates into line with those offered by the other big four main banks.
A few days ago, three smaller banks announced mortgage rate cuts.
In the five year term, SBS / HBS reduced their rate to 5.65% and this is still the market leader for this term.
See all advertised mortgage rates here.
| | | | | | |
| --- | --- | --- | --- | --- | --- |
|   | 1 yr | 2 yrs | 3 yrs | 4 yrs | 5 yrs |
|   |   |   |   |   |   |
| | 4.95% | 5.45% | 5.80% | 6.10% | 6.30% |
| | 4.95% | 5.45% | 5.75% | 5.95% | 6.25% |
| BNZ | 4.95% | 5.40% | 5.80% | 6.10% | 6.30% |
| Kiwibank | 4.89% | 5.25% | 5.65% | 6.10% | 6.25% |
| | 4.94% | 5.45% | 5.90% | 6.15% | 6.25% |
|   |   |   |   |   |   |
| Co-op Bank | 4.94% | 5.35% | 5.75% | 5.99% |   |
| HSBC Premier | 4.99% | 4.99% | 4.99% | 5.50% | 5.75% |
| SBS / HBS | 4.95% | 4.99% | 5.65% |   | 5.65% |
| | 4.88%* | 5.30% | 5.75% | 6.10% | 6.30% |
--------------------------------------------------------------
Mortgage choices involve making a significant financial decision so it often pays to get professional advice. A Roost mortgage broker can be contacted by following this link »
--------------------------------------------------------------