TSB Bank launches 'special' 1-year home loan rate, undercutting its rivals' advertised rates; SBS goes to 5.65% for 5 years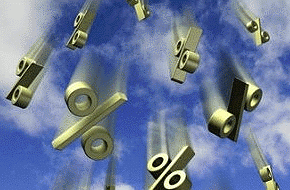 TSB Bank, the Co-operative Bank, and sister banks SBS and HBS have all cut fixed term mortgage rates, some to market-leading lows.
TSB Bank has introduced a new home loan "special" interest rate of 4.88% fixed for one-year.
This gives the Taranaki-based bank the lowest standard, advertised one-year rate of any bank, coming in just under Kiwibank's current 4.89% "special."
However, TSB says its special is only available for new borrowing worth at least $250,000, and on deals with a maximum loan-to-value ratio of 80%.
The Kiwibank offer isn't dependant on borrowers having a deposit of at least 20% or equity in their property of at least 20%. And Kiwibank's "special" is available to both new and existing customers.
TSB has also pulled its "special" 15 month rate of 4.95%.
Through this offer the bank had been offering up to $1,000 towards legal fees and an iPad or iPhone 5.
See all advertised mortgage rates here.
At the same time the Co-operative Bank has cut its one-year fixed rate to 4.94% from 4.99%.
And, SBS/HBS have also reduced their one-year fixed rates to 4.95% from 4.99% and their five-year fixed rate to 5.65% from 5.99% which is now the market leading rate for this term.
| | | | | | |
| --- | --- | --- | --- | --- | --- |
|   | 1 yr | 2 yrs | 3 yrs | 4 yrs | 5 yrs |
|   |   |   |   |   |   |
| | 4.95% | 5.45% | 5.80% | 6.10% | 6.30% |
| | 4.95% | 5.45% | 5.75% | 5.95% | 6.25% |
| BNZ | 4.95% | 5.40% | 5.80% | 6.10% | 6.30% |
| Kiwibank | 4.89% | 5.25% | 5.65% | 5.99% | 5.99% |
| | 4.94% | 5.45% | 5.90% | 6.15% | 6.25% |
|   |   |   |   |   |   |
| Co-op Bank | 4.94% | 5.35% | 5.75% | 5.99% |   |
| HSBC Premier | 4.99% | 4.99% | 4.99% | 5.50% | 5.75% |
| SBS / HBS | 4.95% | 4.99% | 5.65% |   | 5.65% |
| | 4.88%* | 5.30% | 5.75% | 6.10% | 6.30% |
--------------------------------------------------------------
Mortgage choices involve making a significant financial decision so it often pays to get professional advice. A Roost mortgage broker can be contacted by following this link »
--------------------------------------------------------------