New Zealand records biggest monthly net migration gain in four years; house prices could come under more pressure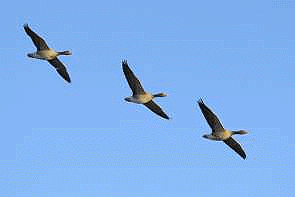 New Zealand had its biggest net monthly gain of migrants in four years last month, as well as hitting a new June record for the number of temporary visitors, according to Statistics New Zealand.
There was a seasonally adjusted net gain (more arrivals than departures) of 2300 permanent and long term migrants in June 2013. Permanent and long-term (PLT) arrivals hit a 10-year high of 8300 during the month, while PLT departures, at 6000, were the lowest since July 2010.
The continuing surge in net migration gains will put even more pressure on the rising New Zealand housing market, particularly in over-heated Auckland, which is the destination for most migrants. See here for our articles on housing affordability.
The monthly net gain of migrants was the highest since May 2009, when the figure was 2600.
ASB economist Daniel Smith said while June's strong migrant inflow was driven by fairly volatile movements in arrivals from a small number of countries, "we do expect a trend of widening net migration inflows to continue".
This was likely to be driven by an improvement in NZ's labour market relative to that of Australia, influencing more Kiwis to stay – and more to return from across the Tasman.
"Stronger migration inflows may place more pressure on some of NZ's supply-constrained housing markets, particularly in Auckland (the number one destination for migrants) and Christchurch (where employment opportunities are attracting more and more arrivals)," he said.
The migration picture has turned around rapidly in recent months, as more people have come into the country and significantly fewer Kiwis have opted to cross the ditch to Australia - probably in response to the worsening economic environment across the Tasman.
The seasonally adjusted net loss of 1600 migrants to Australia in June 2013 was the smallest net loss since July 2010 (also 1600). The latest net loss to Australia was well down from a high of 3600 recorded in September 2011.
In the June 2013 year, New Zealand had a net gain of 7900 migrants. This is up from a net loss of 3200 in the June 2012 year, but below the annual average of 9400 over the last 10 years.
Unadjusted figures showed there were 88,200 PLT arrivals in the June 2013 year, up 5% from the June 2012 year (84,400). PLT departures numbered 80,300, down 8% from the previous year (87,600). 
There were net gains of migrants from most other countries in the June 2013 year, led by: the United Kingdom (6300) China (5200) India (5100) the Philippines (2000). 
In terms of short-term visitor statistics short-term overseas visitor arrivals to New Zealand numbered 159,500 in June 2013, up 6% from June 2012 (151,100). The latest figure surpassed the previous high for June, recorded in 2005 (157,500) during the British and Irish Lions rugby tour of that year.
There were 2.637 million visitor arrivals to New Zealand in the June 2013 year. This is unchanged from the June 2012 year, but visitor numbers that year were boosted by the Rugby World Cup.
The 2013 figure was up 5% compared with the June 2011 year. Visitor numbers from the United States (189,500, up 6600) overtook those from the United Kingdom (189,000, down 25,400) in the June 2013 year.
This made the United States the third-largest source of visitors to New Zealand, behind Australia (1,183,900) and China (222,700). This change in ranking is mainly due to a decline in visitor numbers from the United Kingdom, which have fallen 39% from a high of 310,200 in the April 2006 year. In comparison, annual visitor arrivals from the United States are 16% below their high of 225,600 in the December 2006 year.