New Zealand had a net gain of 15,200 migrants in 12 months to September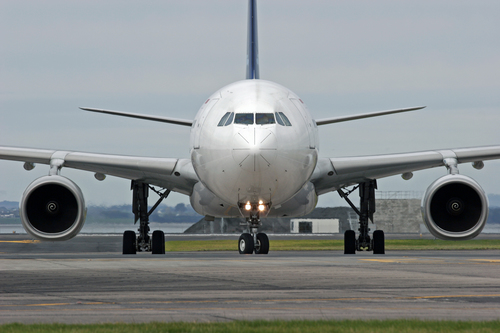 The growth of the population due to migration is now starting to approach historic highs.
The big surge is due both to fewer Kiwis heading overseas - particularly to Australia - and also to more migrants coming here.
Last month saw the biggest monthly net gain in migrants for 10 years.
But while stay-at-home Kiwis are contributing significantly to the net gains, rising numbers of immigrants are too.
In the year to September the unadjusted number of migrants coming to New Zealand was the highest for a September year since 2003.
This latest migration boom comes at a time when the housing markets, particularly in Auckland and Christchurch are under pressure.
A detailed break-down of the figures for the past 12 months shows that Auckland and Canterbury are seeing a disproportionate number of net arrivals, while north island regions such as Waikato, Bay of Plenty, Hawkes Bay, Manawatu/Wanganui and Wellington are seeing sizable net migration losses.
Traditionally something like half all migrants settle in Auckland, which has seen heated house prices, has an estimated 30,000 shortage of houses, and has recently seen an agreement reached between the Auckland Council and the Government through a Housing Accord that will target building of an additional 39,000 homes over three years. 
Nationally the Reserve Bank has brought in "speed limits" on high loan-to-value lending, principally to help maintain financial stability but also with an eye on dampening house prices.
ASB economist Daniel Smith said the latest migration figures represented "another very strong month for net migration".
"We expect inflows will continue as the NZ labour market improves and Australia's struggles to add jobs at a sufficient pace to keep up with population growth."
Smith said the population gains will "add additional pressure to supply-constrained housing markets in Auckland and Christchurch", the two most popular destinations for migrants.
Gradual slowing of house prices
"That is part of the reason that we expect only a gradual slowing in house price inflation."
New Zealand had a seasonally-adjusted net gain (more arrivals than departures) of 2700 migrants in September 2013, according to Statistics New Zealand.
This is the highest figure recorded, since the net gain of 2800 migrants in July 2003.
Month-by-month the rate of migration gains have been increasing this year.
The latest figures mean that New Zealand had a net gain of 15,200 migrants in the 12 months to September, compared with a net loss of 3300 in the previous 12 month period to September 2012.
This is substantially above the average annual net gain of 11,300 migrants over the last 20 years (1993–2012).
Big annualised gains
But because the gains have been accelerating, at the current rate of growth, New Zealand's presently seeing a net migration gain running at an annualised rate of about 32,000 a year.
This puts the current figures well up there in a historic sense. The highest ever net inflow was 42,500 recorded for the 12 months to May 2003. 
The seasonally adjusted net loss of 800 migrants to Australia in September 2013 was the smallest since September 2003 (also 800). Net losses to Australia have fallen consistently since December 2012 (3,300).
In the latest year, New Zealand had a net loss of 25,300 migrants to Australia, compared with 39,500 a year earlier.
The drying up of the outflow to Australia has come at a time when New Zealand's unemployment rate is falling, while Australia's is rising and the New Zealand economy is picking up strongly, while Australia's is struggling. 
Net gains were recorded from most other countries, led by the United Kingdom (6000), China (5400), and India (5100).
More coming in
Unadjusted figures showed that 91,200 migrants arrived in the September 2013 year, up 9% from the September 2012 year (83,600) and the most recorded for a September year since 2003.
Migrant departures numbered 76,000, down 13% from the previous year (86,900). This resulted in the net gain of 15,200 migrants.
Statistics NZ points out that net migration can vary significantly from year to year.
As stated earlier the highest net inflow ever recorded was 42,500 in the May 2003 year, while the highest net outflow was 43,600 in the July 1979 year.
Over the past 20 years (December 1993–2012 years), New Zealand's annual net inflow of migrants has averaged 11,300.
Uneven picture
The net loss of 25,300 people to Australia in the September 2013 year was well down from the record loss of 40,000 in the August 2012 year.
The latest year's loss resulted from 43,400 departures to Australia (down 10,300), offset by 18,100 arrivals (up 3,900). In both directions, most migrants were New Zealand citizens.
A detailed look at the 15,200 net gain figure (actually it's exactly 15,174) shows that a net 8080 had a not applicable/not stated region of settlement. 
Among those where it was stated, a net of some 7680 were in Auckland with 3909 in Canterbury.
Elsewhere, in many places, there were net losses of people through migration, notably 1137 in Bay of Plenty, 1044 in Waikato, 615 in Hawkes Bay, 460 in Manawatu/Wanganui and 393 in Wellington. 
Short-term boost
Meanwhile, in short-term travel figures more arrivals from China contributed to a 7% increase in visitors to New Zealand in September 2013, compared with September 2012, Stats NZ's population statistics manager Andrea Blackburn said.
"The 21,200 visitors from China was well up from 14,000 last September," she said.
"This continues the strong growth in visitor numbers that we have seen from the world's most populous country in recent years."
In the September 2013 year, visitor arrivals rose 3% to reach 2.670 million. More visitors came from China (up 49,600), Australia (up 23,300), and the United States (up 11,400).
New Zealand residents departed on 211,400 overseas trips in September 2013, up 2% from September 2012. Over the year, New Zealand residents took 2.187 million trips, up 1% from the previous year. Australia (992,500), the United States (137,700), and Fiji (108,300) were the most common destinations.