Disgruntled Solid Energy lender the Bank of Tokyo-Mitsubishi details how it's opposing the SOE's debt restructure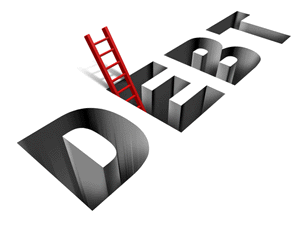 By Gareth Vaughan
The Bank of Tokyo-Mitsubishi, facing a 20% haircut on its $80 million loan to beleaguered Solid Energy, says the potentially life saving debt restructure agreed to by the State Owned Enterprise's other key lenders is being conducted under a piece of law not intended to apply to such a complex restructuring.
An edited copy of the Bank of Tokyo-Mitsubishi's statement of claim has been provided to interest.co.nz on the order of Justice Geoffrey Venning. 
The bank's lawyers note a creditors' compromise, agreed to by Solid Energy, the Crown and the other bank lenders without its consent, has been "purportedly" reached under Part 14 of the 1993 Companies Act. The deal sees the banks, including the Bank of Tokyo-Mitsubishi, being issued with redeemable preference shares in exchange for the retirement of some of their debt. The Bank of Tokyo-Mitsubishi effectively faces a $16.3 million haircut on its $80 million loan.
"Part 14 of the Act is not intended to apply to a complex restructuring of the nature proposed, involving: a debt for equity swap, (and) the change of a creditor's status from that of a creditor to that of a shareholder," the bank's statement of claim says.
"That aspect of the Creditors Compromise is not as a matter of law within the permissible scope of, and cannot proceed under, Part 14 of the Companies Act 1993, and is invalid and of no legal effect irrespective of whether it is subsequently approved or adopted by the requisite majority of the banks in accordance with the Fifth Schedule of the Act."
The Bank of Tokyo-Mitsubishi is therefore seeking a declaration or determination that the proposed creditors' compromise can't go ahead under Part 14 of the Companies Act insofar as it's not appropriate for a restructuring of the liabilities of a company that involves the issue of shares to a creditor in exchange for the retirement of debt, plus costs.
Solid Energy announced on Tuesday it had secured sufficient support from its bankers to push ahead with the restructure. The deal effectively sees the banks take a collective $75 million haircut and the Government provide taxpayer funded support of up to $155 million. The restructure has been backed by all Solid Energy's other key bank lenders being ANZ, BNZ, ASB's parent Commonwealth Bank of Australia and Westpac, plus TSB Bank, which is owed $68.79 million as the main holder of some $95 million worth of Solid Energy bonds, and faces a haircut of about $13.75 million.
'Only a small chance of succeeding'
Finance Minister Bill English has said the Government's advice is the Bank of Tokyo-Mitsubishi has "only a small chance of succeeding," Furthermore, English says, if the bank does succeed this could "bring the company down and they (the Bank of Tokyo-Mitsubishi) would lose all their money."
The Bank of Tokyo-Mitsubishi's outstanding debt is, like that of Solid Energy's other bank lenders, unsecured. Solid Energy's total bank loans are valued at $300.5 million.
The statement of claim says deterioration in Solid Energy's financial position led to breaches of its banking covenants being anticipated from, in, or about August 2012. Then in, or about, February this year Solid Energy failed to provide its banks with compliance certificates, which if not remedied, meant it would be in default by March 31.
Solid Energy and Treasury then initiated talks with the banks about the Crown providing support for Solid Energy, and for the banks to agree to a standstill agreement, which would provide time to cobble together an agreed plan to restructure Solid Energy's business and capital structure. A standstill was agreed on, or about, March 1 this year. Specific detail from the standstill agreement has been blanked out in the statement of claim provided to interest.co.nz.
English and Minister for State Owned Enterprises Tony Ryall announced on February 21 that Solid Energy, which had been one of four SOEs the Government had earmarked for partial privatisations, was in talks with its banks over restructuring options and was poised to post a "significant" financial loss. Earlier this month Solid Energy revealed a $335.4 million June year loss.
The standstill, meanwhile, was extended on a monthly basis until it expired on September 30, at which point no extension could be agreed.
On about July 22 this year indicative restructuring terms were proposed by the Crown that saw the banks agreeing to provide new term debt facilities for three years, with some of their debt being converted to equity in the form of redeemable preference shares.
"Bank of Tokyo-Mitsubishi stated that it could not agree to a proposal whereby some of its debt would be converted to equity," the statement of claim says.
The bank also notes that only Solid Energy's term debt holders and TSB as its majority bondholder were included in the debt restructuring. The statement of claim points to other unsecured liabilities being about $57.2 million of performance bonds, US$18 million owed to Cargill International SA in relation to a Spring Creek joint venture, about $125.6 million of rehabilitation liabilities, plus $82.2 million owed to the likes of trade creditors. Solid Energy also has secured liabilities in the form of $93 million worth of operating leases, and a $10.9 million finance lease of Cobden Bridge.
A hearing is scheduled for the week beginning November 25 at the High Court in Auckland, which Justice Venning says will be held in open court.
Interest.co.nz was blocked from seeing a copy of an affidavit from Michael Ryff,  general manager for the Bank of Tokyo-Mitsubishi's Auckland branch, through which it operates in New Zealand.
This article was first published in our email for paying subscribers. See here for more details and to subscribe.