A review of the things you need to know before you go home on Wednesday; dairy prices rise; Labour changes tax policy; swap rates continue rises; Aussie inflation higher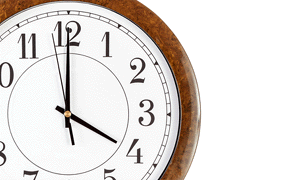 Here are the key things you need to know before you leave work today.
Today's Fonterra auction was a fairly tame affair, with average prices up +1.4% in USD and +1.1% in NZD. That was the biggest rise since October. But the interesting bits were in the detail.
Prices for milk powders were basically unchanged (at fairly high levels) but prices for butter and cheese were up +10% from two weeks ago. These moves pushed the average auction price to more than US$5,000 for the first time ever. Cheese is now up +47% in a year, a rise similar to WMP. Butter is only up +14% in a year though.
Meanwhile, the Labour Party has backtracked on its policy to remove GST from food, and to make the first $5,000 of income tax-free. This is said to give it $1.5 billion to 'reassign' to other election promises.
Exchange rates are pretty much unchanged from the start of the day, although we have fallen back 40 bps against the Aussie dollar.
Swap rates have continued their rise today. Most terms are up another 2-3 bps, and the one year term is up another 4 bps, taking it back to its recent high point at January 3.
Hydro lake water inflows are only running at 60% of average this week, but storage levels are excellent at 122% of average (88% of maximum). No problems on this front at this time. Wholesale electricity prices are still low.
Aussie inflation came in at +0.8% for the December quarter and +2.7% for the year. These levels were much higher than markets were expecting, and will complicate life for the RBA. Glenn Stevens was expected to lower their cash rate later in the year, but it is hard to see how he can do that if inflation is rising. Maybe the door is closing on lower rates in Australia.
Things are being helped by Aussie consumer confidence falling in the Westpac-MI survey. Its now at its lowest level since July last year.
There has been rain in the North Island - but it clearly nowhere near enough.