Selective home loan specials keep coming from the main banks as they fight for slightly softer housing demand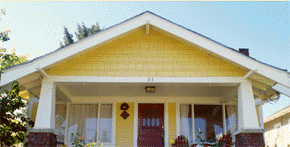 ASB and Bank Direct have introduced a 2 year mortgage special rate for borrowers with 20% equity in their property.
They have cut the rate to 5.95%, 34 bps lower that the previous rate of 6.29%.
It is effective today at 5pm.
The new rate is available to all new and existing home loan clients.
However it is subject to customers having an ASB credit card and having their main transaction account with ASB - that is their salary, wages, business or rental income credited to this account.
The rate is not available to existing clients who have or access "packages" or other ASB discounts, says the bank.
This rate move positions ASB as having the lowest two year home loan rate among its main rivals, although both the Co-op Bank and SBS have a lower rate for this term.
As a 'limited time offer' it is allowing ASB to position a fighting rate at a time the markets are waiting for the mid-March RBNZ rate decision.
Wholesale rates had crept up before New Year in anticipation of an official rate hike, but on international events have softened since then. More recently, they have started rising again as the threat of an RBNZ hike gets closer.
However it is clear that market participants still have some doubts that the RBNZ will actually move in March, especially if the exchange rate continues its rise.
See all carded, or advertised, bank home loan rates here.
| | | | | | |
| --- | --- | --- | --- | --- | --- |
| below 80% LVR | 1 yr | 18 mths | 2 yrs | 3 yrs | 5 yrs |
|   |   |   |   |   |   |
| | 5.49% | 5.85% | 6.29% | 6.65% | 7.20% |
| | 5.49% | 5.85% | 5.95% | 6.60% | 7.20% |
| BNZ | 5.39% | 5.85% | 6.29% | 6.39% | 7.20% |
| Kiwibank | 5.49% |   | 5.99% | 6.40% | 6.90% |
| | 5.49% | 5.69% | 6.29% | 6.39% | 7.20% |
|   |   |   |   |   |   |
| Co-op Bank | 5.29% | 5.85% | 5.85% | 6.25% | 7.10% |
| | 5.39% |   | 6.29% | 6.55% | 7.20% |
| SBS / HBS | 5.35% | 5.60% | 5.80% | 6.10% | 6.70% |
| TSB | 5.30% | 5.85% | 5.99% | 6.40% | 7.20% |
--------------------------------------------------------------
Mortgage choices involve making a significant financial decision so it often pays to get professional advice. A Roost mortgage broker can be contacted by following this link »
--------------------------------------------------------------