ASB matches rival Westpac with equivalent 18 month rate, still trails SBS for that term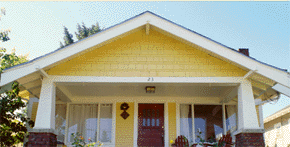 At 5pm today, ASB announced new mortgage rate cuts.
They apply to both ASB and Bank Direct, but will almost certainly also apply to Sovereign as well.
A new limited time 18 month special fixed housing rate of 5.69% has been introduced.
This new rate sits beside their recently introduced 2 year Special of 5.95%.
The result is that ASB now has an 18 month rate that is the same as its rival Westpac.
SBS has the lowest 18 month rate.
There are conditions for this ASB offer:
Special rates are available to all new and existing home lending where there is a minimum of 20% equity in the security property - that is a loan to value ratio (LVR) of 80% or less.
These special rates do not apply to packages or other ASB discounts
They are also subject to customers having or obtaining an ASB credit card, plus their main bank transaction account must be with ASB - that is, their salary, wages, business or rental income credited to this account. 
See all carded, or advertised, bank home loan rates here.
| | | | | | |
| --- | --- | --- | --- | --- | --- |
| below 80% LVR | 1 yr | 18 mths | 2 yrs | 3 yrs | 5 yrs |
|   |   |   |   |   |   |
| | 5.49% | 5.85% | 6.29% | 6.65% | 7.20% |
| | 5.49% | 5.69% | 5.95% | 6.60% | 7.20% |
| BNZ | 5.39% | 5.85% | 6.29% | 6.35% | 7.20% |
| Kiwibank | 5.49% |   | 5.99% | 6.40% | 6.90% |
| | 5.49% | 5.69% | 5.95% | 6.35% | 7.20% |
|   |   |   |   |   |   |
| Co-op Bank | 5.39% | 5.85% | 5.85% | 6.25% | 7.10% |
| | 5.39% |   | 6.29% | 6.55% | 7.20% |
| SBS / HBS | 5.35% | 5.60% | 5.80% | 6.10% | 6.70% |
| TSB | 5.40% | 5.85% | 5.99% | 6.40% | 7.20% |
--------------------------------------------------------------
Mortgage choices involve making a significant financial decision so it often pays to get professional advice. A Roost mortgage broker can be contacted by following this link »
--------------------------------------------------------------