Immigration Minister says 'policies are working' to make NZ attractive place to work, visit and live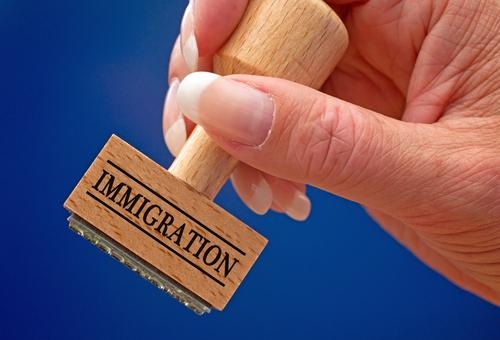 Immigration Minister Michael Woodhouse is talking up the recent influx of migrants into the country and the prospects for more in coming years.
He "welcomed" two reports out today showing that net migration was continuing to increase as fewer people leave New Zealand and more people are permanently migrating. Statistics New Zealand's most recent monthly figures showed a 10-year high net inflow of migrants in January.
The 13th annual Migration Trends and Outlook report confirms that 7900 more people moved to New Zealand in 2012/13 than left for overseas – reversing the situation of a year earlier when there was a net migration loss of 3200.
The report is predicting that permanent and long-term net migration will exceed 30,000 from the middle of this year as the economy continues to grow.
"This Government has worked hard to ensure that we have the right policies in place to make New Zealand an attractive place to visit, work and live," Woodhouse said.
"With an economy that grew 3.5% in the year to September 2013, and that the OECD predicts will grow at 3.6% this year, New Zealand is well placed to perform well in the global competition for investment and talent.
"These figures suggest that our policies are working with more New Zealanders choosing to stay and work in New Zealand, more returning home, and more immigrants choosing to come here and take advantage of everything we have to offer."
The total number of people approved for temporary work visas in 2012/13 was 144,978, a rise of five per cent on the previous year with increases across most visa categories.
There was a 2% increase in the number of people admitted under the Essential Skills Policy. This was the first annual rise in Essential Skills workers since the start of the global economic slowdown.
"New Zealand's economic activity is expected to increase over the next three years and generate strong employment growth," Woodhouse said.
"We're expecting that the number of Essential Skills workers will continue to rise as the Canterbury rebuild ramps up."
The Migration Trends Key Indicators report – December 2013, which is also published today, shows that is already happening with a 19% increase in the number of approved Essential Skills workers between July and December last year compared with the same period in 2012. There was an increase of 43% in the Canterbury region.
Numbers were up in all the main work visa categories with a seven per cent increase in the number of people approved a temporary work visa. The number of international students approved to study in New Zealand went up 10%.
"It's heartening that with the intense global competition for international students that there has been an increase in the number coming to New Zealand."
Resident visa numbers in the six months to December 2013 were also up from the same period in the previous year while the number of visitor arrivals increased 8% from the same period in the previous year.
China has become the top source country for visitor arrivals after Australia following significant growth in recent years. The growth from China is compensating for the lower numbers from traditional long-haul destinations such as the United Kingdom.