ANZ responds to other bank 'special' 0% credit card purchase rate offers with a 0% balance transfer rate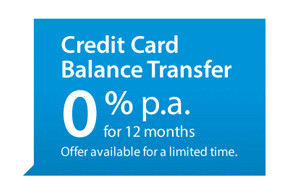 ANZ has launched a 0% balance transfer rate for its credit cards for one year, according to updates on their website today.
This is the first time in New Zealand that 0% for credit card transfers has been offered.
ANZ's offer is a limited time 'special' that will expire for sign-ups at the end of July.
However, it is not the first time a 0% offer has been made.
ASB and Westpac both have a 0% rate for Purchases but not Balance Transfers.
The ASB offer is 0% for five months on purchases on its Visa Low Rate card. This offer expires on June 30, 2014.
The Westpac offer is 0% for six months on purchases on its Low Rate MasterCard. It is now 'for a limited time'.
Kiwibank offers a 1.99% special for both Purchases and Balance Transfers. It is has a six month limit.
These low or zero rate offers are having a significant impact because they shift consumer behaviour.
One bank we spoke to indicated that an earlier low rate promotion had a 'huge response'.
ANZ's latest offer comes as a reaction in a market where the banks are very active with very aggressive offers.
Even though some of their website promotion says it applies only to their ANZ Low Rate MasterCard, in fact their interest rate disclosures show that the 0% balance transfer rate applies to nearly all their credit cards.
It applies to transfers in to an ANZ card from any other non-ANZ Visa or MasterCard, American Express, GE CreditLine, The Warehouse Financial Services Credit and Store Cards, Q Card, Farmers Card and most other store cards.