We are updating our political party policy comparison pages with the release of the first two for the 2014 election campaign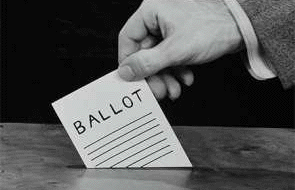 It's now almost 100 days until the 2014 election.
That will be held on Saturday, September 20, 2014.
As we have done since the 2002 election, we are updating our party policy summaries and other election related material such as our comparative Party Lists.
Because neither of the main parties have released key parts of their policy platform yet, this will be a progressive roll-out.
Our policy pages are an easy reference to where each party stands on about 100 separate issues.
Political parties produce a lot of policy detail. But few people seek it out and far fewer compare them. This is what we are doing for our readers.
To be included in our resource, the Policy needs to be published on a party website so we can link to it.
We do not refer to 'Government' policies, only party policies. That means coalition agreement policy is not here.
Only parties in Parliament in 2014 are referenced.
We are kicking off the policy comparative releases with the first two, Party Philosophy, and Immigration.
We will roll out other pages fairly quickly from here on with the objective to have the whole project completed about two weeks before voting day.
We are not trying to duplicate the 'sport' of campaigning - the main media live off that. Our contribution to this campaign is to supply an independent summary of the policies.
All the words in our summaries are directly from the Party's policy itself.
The editor in charge here is Scott Palmer. He is assisted by David Chaston.
To the extent that we are 'selecting' the main five components of each party's policies set, and selecting what words to display in the summaries, we are 'involved' in this content. However, we hope readers see our effort as entirely neutral. That is our goal. Yes, some parties produce many more than five key points and we will supply links to the full policy document. But frankly, if we repeated all they supply on our pages, you wouldn't read them. An extract and summary is important if voters are motivated to 'compare'. 
The full resource is available from the right-hand side-bar on our 'News' page.
We always appreciate feedback. Feel free to suggest relevant policy issues to compare. Party officials can send us notices of policy releases to policyupdates@interest.co.nz