Four election candidates explain their party's approach to school zoning, what they like and what they would change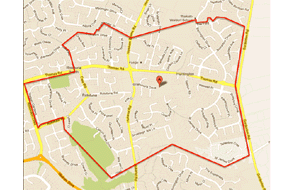 Each week from now until the election we will be asking a small group of electorate candidates to explain where they and their parties stand on a specific issue.
This allows them the opportunity to explain and justify their policies, which we have separately listed and compared here.
This week the subject is School Zoning. (Responses are listed in Party alpha order.)

David Seymour, ACT Party candidate for Epsom
School autonomy is an important factor in successful education and zoning is a factor, but a secondary one, in school autonomy.
Schools with the ability to operate as they see fit tend to be more successful at satisfying students' needs than those that don't.
New Zealand schools are very autonomous in principle, but in practice their freedoms are severely restricted. Education is a people business but teacher pay and conditions are not controlled by schools.
Funding other than for staffing is also parcelled and schools are restricted in how they use it. There is little flexibility in management structure, for example a successful school cannot take over a failing one to respond to demand.

The above are all supply-side constraints on how schools operate. Zoning is a demand-side constraint.
ACT's priority is to free up the supply-side (Partnership Schools Kura Hourua are very free on the supply-side) for two reasons. The first is that freeing up demand without supply would simply move children around without improving the net supply of education. The second is that zoning has distorted the property market and the rights of people who have bought property with the reasonable expectation of attending a school must be considered.
Whether or not there would be zoning in a perfect world is a moot point, the fact is that we have it and many people have arranged their lives around it.

In conclusion, school zoning reform is ACT's lowest priority for education policy.

Denise Roche. Green Party candidate for Auckland Central
The Green Party believes every child in New Zealand has the right to attend their local school, and that every local school should have the resources and support it needs to deliver the best quality education to their school community.
School zoning is not perfect, it can be rorted and we'd work with the schooling sector in Government to make the zoning system fairer. But it's better than removing zoning altogether.
Underprivileged kids, those with disabilities and minorities will always be the losers in a system where schools can cherry pick students, and parents with money and power can buy their way into the so-called better schools. Poor kids, for example, don't get driven to the other side of town to the school of their (so-called) choice.
Rather than creating a situation that erodes local schools by encouraging parents to shop around, we believe the Government should be focussed on supporting and resourcing schools to be the heart of their community and the best they can.
The zoning controversy often gets tied up in the mistaken belief that schools in poorer areas are not as good as schools in wealthier areas. We'd support low income schools, by setting them up as community hubs. By providing a nutritious school lunch programme, a dedicated nurse for every primary school, free after school and holiday care and a community hubs coordinator to bring in other services and opportunities, schools help ensure that the impacts of poverty don't get in the way of kids learning.
This approach also attracts good teachers, keen to be supported in their efforts to make a difference. Schools as community hubs are a proven way to build community trust and confidence in their school, stops roll decline in poor areas and helps with parental engagement in education.

Jacinda Adern, Labour Party candidate for Auckland Central
Labour supports the retention of existing school enrollment legislation. It guarantees that kids can attend their local school and stops schools from 'cherry-picking' the best students. Existing legislation does not stop parents choosing a different school for their child, it just ensures that those living closest to a school get the first priority.

Nikki Kaye, National Party candidate for Auckland Central
We think the current zoning system is working fine with schools and the Ministry of Education implementing enrolment schemes to manage rolls and prevent overcrowding. These allow the Secretary for Education to make the best use of the network of state schools. The schemes have home zones and orders of enrolment priority to allow a fair and transparent process for enrolment. New schools start with enrolment schemes to ensure they meet the needs of the community.
Ensuring that every child receives a good education is one of the most important things we can do for our children. Under National, the latest information shows students are doing better across the education system; the Public Achievement Information released last month proves that National initiatives are making a real difference in educational achievement.
Some primary and many secondary schools use school zoning. Schools should, as far as possible, exclude only as many students as they need to prevent overcrowding and enable students to attend a reasonably convenient school. It's a delicate balance but one we believe our schools manage more often than not.
A good education leads to better jobs, higher incomes, and a better quality of life – something we want for all Kiwi children.

Feel free to comment below, but keep all commenting civil and within our commenting guidelines. You can also suggest future issues for debate by candidates.