Four election candidates explain their party's approach to land sales to foreigners, what they like and what they would change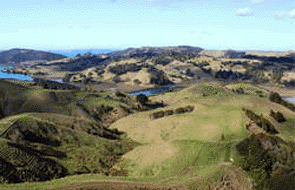 Each week from now until the election we will be asking a small group of electorate candidates to explain where they and their parties stand on a specific issue.
This allows them the opportunity to explain and justify their policies, which we have separately listed and compared here.
This week the subject is Foreign Land Sales. (Responses are listed in Party alpha order.)

David Seymour, ACT Party candidate for Epsom
The history of New Zealand could be told as a history of foreign investment.  Being at the edge of the planet means that human life here has always featured people from afar bringing their capital and giving the local population more to work with.  This would be a very drab place otherwise.

It is worth noting that we are actually one of the most restrictive developed countries when it comes to allowing foreign investment.  The Overseas Investment Office already vets significant investments, and this regime places us 49th LEAST open out of 55 countries monitored by the OECD.  In fact, only Saudi Arabia, India, Indonesia, China and Japan have regimes more restrictive than ours.

ACT believes that New Zealand should not be afraid of the world, we should be open to it.  We should be glad that people want to invest here, if you doubt that imagine what capital flight would do to our standard of living.  Closing off foreign investment as our political opponents opportunistically suggest will starve New Zealand of capital, such as the capital that Stevenson Group hope to raise by selling a farm and reinvesting in their core business.

Housing affordability is a concern, but foreign speculation is a symptom rather than a disease.  We should ensure that our own housing markets function well, that supply responds to demand.  In particular we should ensure that land use regulations to not strangle housing supply, because short supply is a sure way to attract damaging speculation from home and abroad.  Affordable housing is a domestic problem for New Zealand, foreign investment is a factor, but a secondary one.

ACT says New Zealand should promote our cultural values and embrace the world, but demonising foreign investment will not achieve either.

Denise Roche. Green Party candidate for Auckland Central
The Greens welcome foreign investment in our country and we also welcome migrants who make our country so culturally diverse.
We simply believe that foreign investment should be directed to other parts of the economy where it will return more for New Zealanders and that homes should be owned by people who have a commitment to living here.
We are concerned that foreign speculation on our housing stock is helping to fuel price increases making them less affordable for ordinary New Zealanders so we would restrict house sales to citizens and permanent residents.

As food prices rise globally, selling off our productive land to foreign owners is not a smart way to run an economy. Profits flow offshore leaving us less able to pay down our huge foreign debt.

The Greens maintain that this failed economic strategy will see overseas investors being encouraged to purchase milk processing plants, farms and land so that they can control the entire value chain.
Restrictions on land sales to foreign companies are common in other countries.  The Greens in government will restrict the sale of land to overseas buyers to no more than five hectares. This simple measure would take some of the pressure off rural land prices, making it easier for New Zealand families to buy a farm and more profits will stay in New Zealand.
It doesn't matter which countries overseas investment companies hail from; when it comes to our productive farmland, we must keep it Kiwi.

Jacinda Adern, Labour Party candidate for Auckland Central
Labour believes it should be the right of New Zealanders and New Zealand residents – not others – to own our land and houses.

We have a positive vision for housing which will see us build 100,000 affordable homes, put first home buyers ahead of speculators with a Capital Gains Tax and restrictions on non-resident buyers, and a National Policy Statement under the RMA that will give Councils strong direction to increase the supply of new housing.

Labour is committed to ensuring that there will be no more overseas land sales unless there is an overriding economic reason why that should happen. Over one million hectares of land has been approved for overseas sale under a National government. That is 16 times the size of Lake Taupo. Losing that land means we lose the economic benefit which comes with owning it.

Kiwis are increasingly unable to by New Zealand land simply because overseas buyers are pushing up the price. That's not right and it's why we are moving to align with the rest of the world. Other countries don't allow foreigners to buy land, there is no reason the opposite should that be the case here. Under Labour's reform only NZ residents and citizens will be able to buy residential property. In line with Australia's policy, non-residents and non-citizens will be able to buy property if they build a new home.

Labour has learnt from the mistakes we made when we were last in Government and we will not be selling our land off this time around. We will ensure that New Zealand land remains in New Zealand hands for future generations.

Nikki Kaye, National Party candidate for Auckland Central
National has worked to strike a balance between ensuring New Zealand remains open for business with the rest of the world to support jobs and higher incomes, while also tightening the rules for overseas investment in sensitive land.
Under National, the amount of rural land approved for sale to overseas investors each year is less than half of what it was under Labour.
An overseas buyer must now show they will bring substantial and identifiable benefits to New Zealand - over and above what a New Zealand buyer would bring. In making a final decision, Ministers must look at factors like job creation, additional investment, export increases and environmental improvements.
We need to be wary of calls for an outright ban on foreign investment.  Chinese company Haier effectively rescued Fisher and Paykel Appliances in 2009.  It is investing millions of dollars, and hiring 80 research and development engineers in Dunedin and Auckland.
We consistently receive advice that the level of foreign home ownership in New Zealand is small, and it has no substantive impact on the market and house prices.  A BNZ-REINZ monthly survey of real estate agents in March 2014 estimated that 6.4% of residential sales were to non-residents, based on estate agents' perception.

Feel free to comment below, but keep all commenting civil and within our commenting guidelines. You can also suggest future issues for debate by candidates.