Financial market fears of National loss in election grow as Whaledump begins drip-feeding Slater's docs; Hooton says National will now lose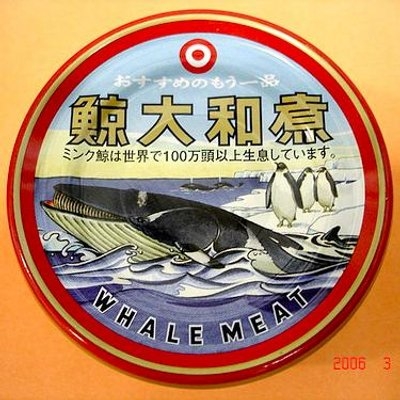 By Bernard Hickey
With 32 days to go until the September 20 election, here's my daily round-up of political news on Tuesday August 15, including growing fears in financial and prediction markets that the dripfeeding of the documents behind the 'Dirty Politics' book could damage National so badly as to cost them the election.
Whaledump released another document on Tuesday showing Justice Minister Judith Collins also leaked the phone number of Simon Pleasants, an official, to Cameron Slater. The Whaleoil blogger went on to suggest Pleasants, a former Labour staffer, had leaked details of Finance Minister Bill English's expenses. Pleasants then received death threats.
Collins has previously only admitted handing over Pleasants' name to Slater.
TVNZ reported Key was asked this morning about Collins' leaking of both the name and the number of Pleasants. He was also asked if he had asked for Collins to hand over the emails.
"I don't think she has those because they have obviously been hacked by a left-wing person," Key is reported to have said. TVNZ reported Key then abruptly walked away from media after more questions about the emails.
Later he was reported to have said Collins had been "unwise" to hand over the private number of the official, but that he stood by her because the action was "historical" and before he gave her a 'last chance' warning over her actions around Oravida.
Finance Minister Bill English was also questioned about Collins' leaking of the information to Cameron Slater. He said it's not something he would do, but referred further questions about whether he had confidence in Collins to Prime Minister John Key.
"That's a style of politics. It's not a style I like ,and I don't participate in it. It's certainly not John Key's style," English said. "I wouldn't condone an attack on a public servant," English said when asked about Collins' leaking of information.
Financial market fears
Share prices of the power companies, seen as a proxy for the Government given the Labour/Green plan for a single power buyer, were weak yesterday and the chances of John Key remaining Prime Minister have dropped sharply on the iPredict predictions market in recent days from over 80% to 71%.
The start of the 'Whaledumps' on Monday by the hacker of Cameron Slater 's documents has created the risk of debilitating leaks of information day after day to dominate the campaign until September 20.
Even public supporters of Prime Minister John Key are concerned he is not doing enough to stop the toxicity around Cameron Slater from infecting the 'brand' of the Government, and even Key himself -- who has admitted privately talking and texting with Slater regularly.
The documents were released onto Mega.com, but appeared to have been deleted by late on Monday evening. They were also released onto Imgur.
They show Key's then Press Secretary Kevin Taylor saying to Slater in May 2008 Key would not do a video interview with Slater as the office "planned not to engage with bloggers", but adding that fellow National staffer Jason Ede would be giving Slater a call.
They then show Ede coaching Slater in June 2012 on how to make an OIA request aimed at embarrassing MFaT officials opposed to a restructure.
Key had previously challenged Nicky Hager to release the documents underpinning his 'Dirty Politics' book.
Key's major defence so far is that Hager made up elements of the book, had made incorrect assumptions and drawn too many long bows. Now the source documents are being distributed to other media, that accusation will be tested. So far, no one has denied any of the quotes from Slater and others in the book.
The New Zealand Herald reported separately from the documents behind the book this morning, including new details about Slater's connections with an ex-prostitute and his drive for dirt on politicians.
"Right let's get digging," he wrote. "Time to let those pricks know they can be got. I want to take out some pollies."

A month later, Ms Francis said she was going through accounts from her time running a "club" and "there are some high [profile] people's accounts on there that will ping my memory". Slater replied: "Oooohhh can I have the politicians please."

Slater also sought out information on people in the media, telling Ms Francis he wanted "any sleaze" on Duncan Garner, TV3's then political editor and now a RadioLive host. "Sadly no," she responded.

"Scratch around please," Slater asked. "He is being a c**k and it is never wise to piss off the Whale."
The reaction is building...
Key's decision to simply attack the truth of the book and defend Jason Ede and Judith Collins, while also not dissociating himself from Slater, is drawing mounting criticism, often from commentators supportive of Key.
Duncan Garner was typically direct in this piece on Radio Live. "Key needs a better defence than to just be in denial about all this. So much of it has clearly happened. His defence is now part of the weakness," Garner said, adding Collins should be sacked.
"The Prime Minister needs to take some action, admit some errors and accept what some of his people were up to – because this is a new form of ugly – and his defence is brittle, if not already broken."
Matthew Hooton wrote at the NBR that Key's story did not add up. He called on Key to sack his Chief of Staff Wayne Eagleson and said the political reaction was enough to make David Cunliffe Prime Minister by the end of the year.
The discussion between Kathryn Ryan, Hooton and Mike Williams on Nine to Noon on Monday morning was instructive.
'Cunliffe PM by Christmas'
Matthew Hooton said Key was trying to talk past the Press Gallery and the media.
"He is talking directly to the people who listen to Rock FM and who don't listen to Nine to Noon. He is relying on his popularity being such that he can just say it's just nonsense and a pack of lies and hardly anyone has read the book and they'll believe him," Hooton said.
"The problem is the is not working with the media because what the Prime Minister is saying is preposterous," he said, adding he now thought David Cunliffe would be the Prime Minister at the end of the year.
Many of the Press Gallery and others in the political scene read the book over the weekend. The details and tone of the quotes in the book have transformed the campaign and threaten to undermine the credibility of the National Government's greatest asset (and the centrepiece of its campaign) -- John Key.
Anyone who cannot understand the intensity of the coverage or is mystified as to why many in the Press Gallery are deeply sceptical about Key's response simply needs to read the book. It is short and on kindle.
(Updated with Bill English distancing himself from Judith Collins, another Whaledump leaking showing Collins leaked an official's number to Slater, and John Key walking away from reporters after repeated questioning, Key saying Collins was unwise to hand over the official's private number to Slater, but that he still stood by her)
I'll update this regularly through the day.
See all my previous election diaries here.
See the index for Interest.co.nz's special election policy comparison pages here.