Four election candidates explain their party's approach to affordable home ownership, what they like and what they would change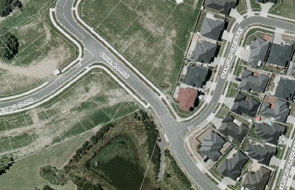 Each week from now until the election we will be asking a small group of electorate candidates to explain where they and their parties stand on a specific issue.
This allows them the opportunity to explain and justify their policies, which we have separately listed and compared here.
This week the subject is Affordable Home Ownership. (Responses are listed in Party alpha order.)

David Seymour, ACT Party candidate for Epsom
ACT's policy on affordable housing is that the problem is primarily a supply side problem, and the primary problem with the supply side is the shortage of buildable land.
Through poor regulatory policy we have created the absurd situation where the country is 0.8 per cent built up is finds itself with a shortage of buildable land.
We see the impact of this most clearly at the Rural Urban Boundary where land inside the boundary costs eight times more than that outside, with the critical difference being regulatory permission to build.
This is no one off example.  The connection between restrictive land use regulation, inelastic housing supply, and high house price-income ratios is well demonstrated across North America, where monetary, tax, and financial regulation policies are uniform, but land use regulations are a local matter.
ACT's policy of freeing up land is superior to alternatives offered, which are primarily, on the demand side.
Capital gains taxes have not prevented Sydney, Vancouver, and LA from having worse housing affordability than Auckland.
 better way to ends 'speculation' would be to increase supply and decrease expectations of capital gains.  Giving first home buyers more money will not improve affordability, it will inflate prices further.  Having the government build 100,000 homes requires 100,000 sections.  If Labour could produce these sections then the private sector would happily build the homes.  A government building 100,000 homes sounds like the start of an old Soviet joke rather than a serious policy.
Only ACT's policy of getting to the root cause (sections are now 60 per cent of the cost of new builds in Auckland), will improve housing affordability.  Our opponents' proposals are distracting at best and destructive at worst.

Denise Roche. Green Party candidate for Auckland Central
Affordable safe, secure, sustainable housing is fundamental to the health and wellbeing of individuals, families and communities.
In government the Green Party will increase the supply of affordable houses with the state building affordable houses and good quality state rentals and by supporting social housing projects. We will introduce a capital gains tax (excluding the family home) and place restrictions on foreign investors to dampen housing speculation and we will support young families into owning their own homes through our progressive ownership policy that will mean they can rent-to-own government-built houses at an affordable price.

In Auckland we have a housing shortage and while some first home buyers will no doubt welcome additional support from National's housing policy announcement the reality is that it may in fact increase house prices as it triggers more demand for housing. A few thousand dollars more for a deposit doesn't address the much bigger issues of mortgage servicing and the lack of supply of genuinely affordable houses. Since 2008 the median house price in Auckland has risen by $228,400. If you are ineligible for the Home Start grant, all National is offering you is a few hundred dollars more a year, of your own savings, to go towards a deposit on increasingly expensive houses.

New Zealanders spend more on housing than most other OECD countries. Many Kiwis, whether renting or servicing a mortgage, are spending in excess of 30% of their household income to provide a roof over their heads and some are spending more than 50 percent when, internationally, a maximum of a 25% spend on housing costs is recommended to ensure other bills can be met. In many places in Auckland the response to these costs is for several families to share accommodation and in many cases that accommodation is substandard with whole families living in one room or in garages and caravans and sheds which contributes to the rise of third world diseases like rheumatic fever in our suburbs. Poverty costs this country over 8 billion per year and it is estimated that half those costs can be attributed to substandard housing. Medical Students for Global Awareness in Auckland suggest that around 50% of the paediatric admissions to hospital this year was due to poor quality housing.

For the sake of a fairer society, a cleaner environment and a smarter economy we need to urgently upgrade the quality of the rental housing available in our country. The Greens have already proved that our solutions work on all levels. The home insulation programme we negotiated first with Labour and then with National created thousands of jobs, made people healthier so saved millions of dollars on our health budget and reduced household energy costs. In government we intend to introduce minimum quality standards for all rentals with a WOF scheme and ensure it is phased in by 2017 and we will introduce fair rules to reduce price gouging on rental accommodation. And to build our communities and ensure that all our kids can thrive we will make property leases transparent about rent increases and offer better security for renters.

Jacinda Adern, Labour Party candidate for Auckland Central
Labour will restore the dream of home ownership to Kiwi families.
First home buyers are struggling because of a lack of affordable houses. Home ownership rates are at their lowest in over 60 years. Overseas property speculators are making it worse. Labour's KiwiBuild policy will build 100,000 new affordable homes over ten years and sell them at cost to first home buyers. Using the purchasing power of the Government and off-site building techniques we will be able to lower the cost of building a home.
Labour's policy will help 50,000 families over five years buy a first home. National's policy will only give a slightly higher deposit to 40,000 families.
A couple earning around $75,000 a year would be $200 a week better off buying a two bedroom terraced Labour KiwiBuild home instead of an equivalent new build under National's housing policy.
Currently there are no restrictions on non-residents buying houses in New Zealand. Our lack of restrictions and a capital gains tax make us an attractive target for speculators. Real estate agencies are actively marketing Kiwi homes to overseas speculators. Labour will restrict the purchase of residential property by non-residents, so that they will only be granted permission to purchase a residential property if they intend to live here permanently or that purchase adds to our existing housing stock, e.g. building a new house. We will also introduce a capital gains tax (excluding the family home.)

Nikki Kaye, National Party candidate for Auckland Central
HomeStart is the most significant support for first home buyers in more than a generation. We believe it will support both the demand for and supply of new housing, as buyers of new homes will receive the greatest support.

It works alongside the wider programme National has already put in place to improve housing supply and affordability (including freeing up more land supply), reducing the cost of building materials, and reigning in compliance costs.
Our programme is working.
More land has been freed up for housing in the past nine months than in the past nine years.
We were building 1,000 homes a month when we became Government. We are now building 2,000 a month.

Other parties have claimed that an additional capital gains tax would somehow stabilise house prices and improve affordability. It won't do that because it is not a comprehensive CGT and excludes two-thirds of the housing market.

Our new home ownership policy is made up of three changes with effect from 1 April 2015:

•        Replacing the KiwiSaver First Home Deposit Subsidy with a KiwiSaver HomeStart Grant, doubling the support for buying a new home and increasing the house price limits;
•        Enabling larger KiwiSaver First Home Withdrawals by including the member's tax credit;
•        Expanding eligibility for Welcome Home Loans by aligning the house price caps with the new KiwiSaver HomeStart Grant.

Currently, first home buyers are eligible for a grant of $3000 after three years in KiwiSaver, $4,000 after four years and $5,000 after five years. Under KiwiSaver HomeStart, this grant will double to $6,000 after three years, $8,000 after four years and $10,000 after five years for the purchase of a newly-built home.

Our package roughly doubles the number of people receiving a Government grant to buy a first home from 10,000 to 20,000 per year, and doubles the Government grant they are eligible for if buying a newly-built home. This $218 million package will help around 90,000 lower and middle-income buyers into their first homes over the next five years.

Feel free to comment below, but keep all commenting civil and within our commenting guidelines. You can also suggest future issues for debate by candidates.