Four election candidates explain their party's approach to health care, what they like and what they would change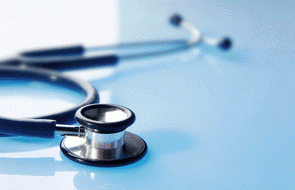 Each week from now until the election we will be asking a small group of electorate candidates to explain where they and their parties stand on a specific issue.
This allows them the opportunity to explain and justify their policies, which we have separately listed and compared here.
This week the subject is Health Care. (Responses are listed in Party alpha order.)

David Seymour, ACT Party candidate for Epsom
The approach to healthcare policy should be economic policy. Anybody seriously worried about the standards of healthcare in New Zealand should consider the following figures:
| | | |
| --- | --- | --- |
|   | Aust. | NZ |
| Percentage of GDP spent on Health  | 8.5 | 10.2 |
| Per capital health expenditure (USD PPP)  | $ 3,600 | $ 3,042 |
Source: OECD 2010

Comparative figures matter because health resources, people, drugs, and equipment, are mobile on the world market. It is a bidding war for healthcare. What these figures show is that we spend proportionately more of our GDP on healthcare than does our neighbour but our smaller GDP per capita means we spend less in absolute terms.
The result, medical professionals must take a discount to stay here.

At the same time there is good news.  While comparisons of outcomes are difficult to make due to demographic and environmental factors, most New Zealanders are very happy with the healthcare they receive.  We seem to get good bang for buck, from our system, and the case for immediate healthcare reform is not obvious, and ACT is not campaigning on major healthcare reform.

All of which is to say that if we want to retain first world healthcare then we must boost our national productivity to afford it.  If you are concerned about healthcare policy, then you must become a supporter of aggressive economic growth policy, such as ACT's plan to reduce company taxes to 12.5 per cent.

Denise Roche. Green Party candidate for Auckland Central
New Zealand's population demographics are already changing. We are getting older, and a tidal wave of chronic disease is set to swamp our health system and economy - the treatment cost alone for diabetes is projected to hit $1.8 billion by 2021. At the same time we are seeing the re-emergence of infectious diseases we associate with 'developing' countries.
Over consecutive years the National Government has consistently underfunded health.  This year alone the budget for health was $232 million short.  This election, the Green Party has committed to health funding keeping up with changing population demographics and real need.
The Green Party has made a $1 billion commitment to reduce child poverty - the lifelong driver of poor health. As long as the current Government continues to ignore health determinants like housing, nutrition, and social alienation and financial stress, 'Band-Aid' health interventions like the rheumatic fever project will not be optimally effective. Our campaigns have prioritised the causes of preventable disease, addressing our sick housing problems with our Home for Life package and our Warm Healthy Rentals initiative.  And our Schools as Hubs policies will ensure there is a nurse in every decile 1-4 primary school and the children will have nutritious lunches.
As part of our commitment, we will be investing in free doctors' visits and prescriptions for all children up to the age of 18 years. No young person should have to delay going to the doctor because of the cost. Teenagers have very specific health needs, including mental and sexual health, which if not addressed early can change their life-course.
The health sector deserves to have clear direction on our strategy to reduce chronic disease, which is why we have written up specific action plans for diabetes and heart disease.  They cut across social risk factors, food environments, education and primary and tertiary care. We will put more effective controls on alcohol and tobacco; we support the Smokefree 2025 goal, and we are not influenced by the legal posturing and bullying of Big Tobacco or the liquor lobby. 

Jacinda Adern, Labour Party candidate for Auckland Central
Labour believes health outcomes should not be predetermined by location, ethnicity or ability to pay. In Government we'll set health priorities that take a long-term and preventative approach to eliminate inequalities in health and improve the overall wellbeing of all New Zealanders.

We are committed to ensuring New Zealanders are able to live longer and healthier lives with the support of a strong and adequately funded public health system.

We recognise the strain which National has put on the health sector as a result of its budget cuts. As such, our policy platform ensures that all New Zealanders have access to affordable primary healthcare.

To do this we have policies including:

•       Investing $1 billion of new spending a year, on top of new initiatives, into health and education to ensure the health budget keeps up with rising costs and demographic change.
•       Making GP visits and prescriptions free for people aged 65 and older and children under 13.
•       Introducing comprehensive free healthcare for pregnant women.
•       Increasing the number of New Zealanders having access to affordable GP visits through the Very Low Cost Access scheme by 50% to two million.
•       Extending and improving the Care Plus programme so that a further 250,000 New Zealanders with long-term health conditions can get free GP visits and a wellness plan, while also giving them free prescriptions.
•       Increasing primary health funding by $60 million a year.
•       Introducing a national bowel screening programme, preventing 180 deaths a year

Nikki Kaye, National Party candidate for Auckland Central
Through strong economic and fiscal management, National has been able to deliver better and faster health services. Even during tight financial times that have seen many countries freeze or reduce their health services, we have on average increased the health budget by around $500 million a year. We will continue to make health a priority, focusing on the following areas:

• Giving young families a better start by providing free doctors' visits and prescriptions to children under 13.

• Combatting rheumatic fever by expanding free drop-in sore throat clinics to target 90,000 more children at risk of rheumatic fever.

 Implementing a new gold standard target for cancer treatment will ensure cancer patients receive their diagnostic tests, surgery, chemotherapy and radiotherapy even faster.

• A $20 million boost for hospices - As our population ages, more people will need palliative care. This funding boost will help our hospices expand community palliative care services and fund new palliative care nurse roles.

• A $40 million funding boost for Aged Care – This brings our annual investment in aged residential care to over $985 million and will ensure we continue to provide older New Zealanders with the best possible care in the future. Over the next 20 years the number of New Zealanders over the age of 65 will double to 1.2 million people.

We will increase rest home bed subsidies by 5 per cent from 1 October – this equates to an extra $7.5 million for aged care this year and $10 million extra for subsequent years.

•Reducing pain, increasing prevention  - we  will invest $50 million extra of new money over the next three years in a plan to help New Zealanders live free from bone, muscle and joint pain and provide thousands more people with elective surgery.

A strong public health service gives families peace of mind – knowing that the care they need will be there, when they need it. National is investing in better frontline healthcare for New Zealanders. We are focusing our investment in the areas that matter most.

Feel free to comment below, but keep all commenting civil and within our commenting guidelines. You can also suggest future issues for debate by candidates.