A review of things you need to know before you go home on Tuesday; commodity prices stop falling, Aussie data bruises, crude prices drop suddenly, big USPP deal, youth jobs pledge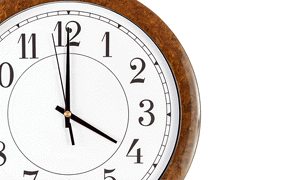 Here are the key things you need to know before you leave work today.
TODAY'S MORTGAGE RATE CHANGES
There are no changes today, although Kiwibank announced a better deal for borrowers with fixed-rate mortgages to pay down their loan. They had previously allowed a payment of 5% of the current reducing balance each year, and will change it to 5% of the original loan balance. This policy change will start as of November 18. Kiwibank's changes bring it into line with some of their rivals, but will be better than others.
TODAY'S DEPOSIT RATE CHANGES
Asset Finance have tweaked some term deposit rates. They have raised their one year rate to 7.00%, and have lowered all longer rates. For example their new two year rate is 7.50% and their five year rate has become 8.40%. Asset Finance has a credit rating of 'B'.
NO CORE FUNDING ISSUES
The banks' combined core funding ratio for September was 85.5%, an unremarkable result, according to RBNZ data released today.
COMMODITY PRICES HOLD
The ANZ commodity price index was down -0.8% in October in international (mainly US$) prices, but +2.4% higher in NZ dollar terms. Kiwifruit led the increases, lifting +8% in the month, to a record high. Also noteworthy were lifts for skim and whole milk powder, cheese, and butter, which rose between +0.4 and +0.7% in the month, although prices are significantly lower than earlier in the year. Log prices rose +0.2%. Pelts, beef, aluminium and wool all fell.
WE ARE RUSHING TO BUY NEW VEHICLES
New car and new commercial vehicles are rising strongly. In October, the annual level reached a new all-time record, exceeding 125,000 vehicles. We will get the used import data in a few days and that is likely to be strong too, with every chance these will equal the new vehicle annual rate.
SOME TROUBLESOME AUSSIE DATA
In Australia today, their trade deficit more than doubled in September from August. This was well below expectations. Retail sales came in slightly better than expected. And yesterday we should have noted that Aussie building approvals were very weak, falling -13% when the experts were expecting a basically flat-lined result.
OIL PRICE TUMBLES TODAY
Crude oil prices have taken a real dive today. The Saudi's decided to meet the market in the US by cutting prices in the face of much higher US domestic production. This will reverberate around the world.
A BIG USPP DEAL
Precinct Properties announced today that it will borrow US$75 mln (about NZ$100 mln) for 10 and 12 year terms in the United States Private Placement market. If the 3 month bank bill rate stays the same as it is today when the funds are drawn in mid January, they will have borrowed at about 5.9% pa.
YOUTH JOBS PLEDGE
Auckland is focusing on youth unemployment. Fletcher Building has become Auckland Council's first Youth Employment Pledge partner, joining the council in the Youth Employment Movement, which aims to assist the 23,000 young people in Auckland who are not in employment, training or education. The company says "Fletcher Building needs good people and we are passionate about working with people at the beginning of their career. We are committed to diversity and value the contribution young people can make to an organisation like ours."
VISA'S CONTACTLESS PAYMENTS TRANSACTIONS HIT 3 MILLION A MONTH
Visa says transaction volumes using its payWave contactless payments trebled in September from the same month a year earlier to three million. About 16,000 contactless payments terminals are now in use in New Zealand, Visa says, with Pakn'Save, New World and McDonalds the latest retailers to adopt the technology. PayWave launched in New Zealand in 2011.
WHOLESALE RATES
Domestic swap rates rose today but only by +1 bp for the one and two year terms. Rises in UST benchmarks are not flowing through to the NZ markets. The 90 day bank bill rate was unchanged at 3.67%.
OUR CURRENCY HOLDS
Check our real-time charts here. The NZD is slipped slightly lower today. It is now at 77.3 USc, at 89.0 AUc, and the TWI is at 76.3.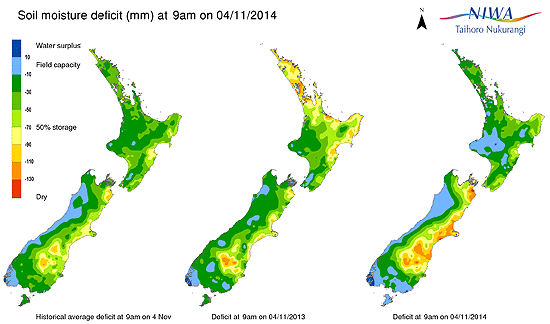 You can now see an animation of this chart. Click on it, or click here.