Kiwibank temporarily halts high LVR home loans to 'rebalance the book'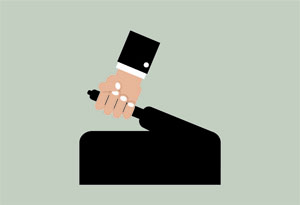 Kiwibank has put a temporary halt on writing low equity home loans that aren't exempt from the Reserve Bank imposed restrictions on such lending.
A spokesman for the state owned bank told interest.co.nz the block on home loans with high loan-to-value ratios (LVRs) comes as Kiwibank gets close to its self imposed limit, which is below the Reserve Bank imposed 10% "speed limit" on new lending flows.
"All that has happened is we have to remain below 10% for low equity lending. We have our own limit and we've come close to it. So we're just backing off with accepting low equity applications until we rebalance the book," the Kiwibank spokesman said.
"That means as soon as we get sufficient additional general lending we'll be able to reopen the door on low equity lending. And we've got a really attractive three-year fixed rate loan out there at the moment which is attracting a lot of attention. So we think the hold will be very short-term."
Banks must limit their lending at LVRs above 80% (where borrowers don't have a deposit or equity of at least 20%) to no more than 10% of total new mortgage lending. This 10% limit excludes high LVR loans made under Housing New Zealand's Welcome Home Loans scheme, the refinancing of existing high-LVR loans, bridging finance or the transfer of existing high-LVR loans between properties, and new residential construction loans.
Kiwibank is a user of the Welcome Home Loan scheme meaning this avenue remains open to it for high LVR lending.
As of September 30, the percentage of Kiwibank's home loan book at high LVRs was 14.81%, down from 15.79% three months earlier. Of the bank's $2.054 billion of high LVR home loans, $497 million worth was via the Welcome Home Loan scheme. See more on the Welcome Home Loans scheme and the type of loans that can qualify for it here.
Kiwibank grew home loans by a net $134 million in the September quarter to $13.861 billion. That's the equivalent of of 1% growth, slightly higher than Reserve Bank sector credit housing growth of about 0.81% for the three months to September 30.
The Kiwibank spokesman said he understood other banks had previously applied temporary halts to their high LVR lending. Kiwibank's self imposed limit - below the 10% Reserve Bank mandated limit - is likely to be about 8%. The Reserve Bank has made the 10% limit a condition of banks' registration.
Kiwibank's not the first bank to have a public LVR restriction related headache. On the eve of the introduction of the restrictions last October,  ASB took the step of giving customers with pre-approvals for low equity home loans about 10 days to draw them down or lose them. Concerned at the volume of pre-approved high LVR loans it had outstanding, ASB said it would withdraw all outstanding above 80% LVR pre-approved loan offers with effect from October 4, 2013.