Cuts to three-year, fixed-term home loan rates from BNZ and Kiwibank; Kiwibank ends five-year 'special'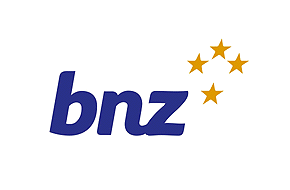 BNZ and Kiwibank have both cut carded, or advertised, three-year home loan rates.
BNZ has cut its by 24 basis points to 5.85%, and Kiwibank has dropped its by 20 basis points to 5.89%.
SBS Bank still has the lowest advertised three-year bank home loan rate at 5.69%.
BNZ has removed its three-year Classic offer and the new rates are available for its Standard, FlyBuys and GlobalPlus products. BNZ has also added a new one-year Classic rate of 5.69% matching most of its main rivals.
BNZ's $3,000 cash incentive offer is also still one of the fattest in the market at this time.
Kiwibank says effective from Monday, November 24, it'll be removing its five-year 5.99% "special" and introducing a three-year "special" of 5.89% for lending with minimum 20% equity. Kiwibank offers a $2,000 cash incentive with new lending of more than $100,000 when everyday banking is moved to Kiwibank. Kiwibank's new five-year rate will be 6.69%.
For borrowers without 20% equity, Kiwibank's standard two and three-year rates are 6.19% and 6.55%, respectively.
(The previous BNZ rate change was on Monday, November 10, 2014 here.)
See all banks' carded, or advertised, home loan rates here.
The current non-rate incentive offers are here.
This is how the updated mortgage rates will compare as at 8:00 am Friday, November 21, 2014:
| | | | | | | |
| --- | --- | --- | --- | --- | --- | --- |
| below 80% LVR | 1 yr | 18 mths | 2 yrs | 3 yrs | 4 yrs | 5 yrs |
|   |   |   |   |   |   |   |
| | 5.69% | 6.25% | 5.75% | 6.09% | 6.79% | 6.99% |
| | 5.70% | 6.09% | 5.75% | 5.99% | 5.99% | 6.49% |
| | 5.69% | 6.09% | 5.75% | 5.85% | 6.49% | 6.59% |
| | 5.69% |   | 5.75% | 5.89% | 6.59% | 6.69% |
| | 6.09% | 5.75% | 6.39% | 5.99% | 6.79% | 6.49% |
|   |   |   |   |   |   |   |
| Co-op Bank | 5.70% | 5.75% | 5.75% | 6.09% | 6.40% | 6.49% |
| | 5.39% |   | 5.75% | 5.99% | 6.79% | 6.99% |
| SBS Bank | 5.59% | 5.74% | 5.49% | 5.69% |   | 6.19% |
| | 5.70% | 5.90% | 5.70% | 6.20% | 6.65% | 6.85% |
--------------------------------------------------------------
Mortgage choices involve making a significant financial decision so it often pays to get professional advice. A Roost mortgage broker can be contacted by following this link »
--------------------------------------------------------------
The bank has now updated its website to reflect the new Classic 1 year rate and this is what the updated BNZ mortgage rate offers currently look like: