Oil price drops again as Goldman Sachs cuts price forecast; RBS sees €4.5 tln 'colossal monetary blitz' from ECB; NZ$1 = US77.75, TWI = 79.57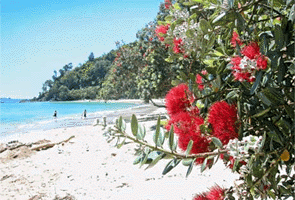 Here's our summary of the key overnight news.
Oil prices have fallen to five and a half year lows with West Texas Intermediate down as much as 5.1% to US$45.90 a barrel, and Brent crude falling 5.9% to US$47.18. The latest falls came as Goldman Sachs analysts cut their three-month price forecast for Brent to $US42 a barrel from $US80. The analysts suggested oil would need to stay near $US40 for most of the first half of the year before it would "hold up" shale oil investments.
US sharemarkets fell led by shares in energy companies.
Meanwhile Reuters is reporting on a price war between oil producers battling for Asian customers. And Bloomberg reports gold futures for February delivery rose 1.4% to US$1,232.80 an ounce, a four week high, on speculation the US Federal Reserve will keep interest rates low.
The yield on 10-year US Treasuries fell four basis points to 1.91% percent.
The Daily Telegraph's Ambrose Evans-Pritchard is reporting Royal Bank of Scotland (RBS) economists are predicting the European Central Bank will have to increase its balance sheet to €4.5 trillion in a "colossal monetary blitz" to prevent deflation engulfing the eurozone. He says this implies quantitative easing of at least €2.3 trillion, two or even three times more than what has been suggested by ECB officials to date.

JP Morgan analysts are estimating RBS, Barclays, HSBC and Lloyds face £15.1 billion worth of provisions for expected foreign exchange fines, payment protection insurance payouts and penalties related to US mortgages over the next two years.
The NZ dollar is at about US77.75 cents this morning, about A95.26c, and the TWI is at 79.57.
Key local economic data out this week includes Statistics NZ's electronic card transactions for December due at 10.45am on Wednesday, Quotable Value's House Price Index for December, due at midday Wednesday, and Statistics NZ's Food Price Index for December due at 10.45am on Thursday. The Real Estate Institute of New Zealand's December housing market data may also be issued this week.
Overseas China's December trade balance is due out today, US retail sales for December are due on Wednesday along with the Fed's Beige Book, and Australia's unemployment rate and employment data is due out on Thursday. The US December Consumer Price Index is expected on Friday.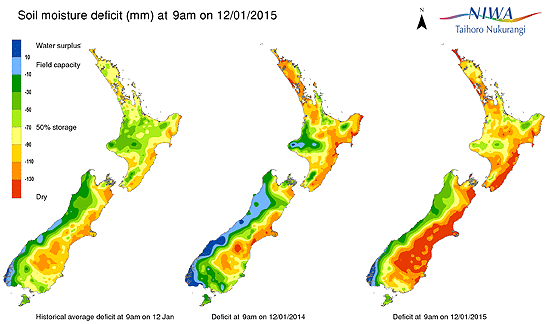 You can see further details in our Economic Calendar here » 
Our daily subscriber email will return next week. For details, including how to subscribe, see here.