Solid Energy chairman says restructure of bank debt necessary for survival beyond September 2016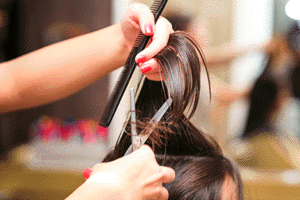 By Bernard Hickey & Gareth Vaughan
Solid Energy chairman Andy Coupe has told a parliamentary committee the state owned coal miner is in talks with its banks about restructuring its debt because that debt isn't sustainable beyond September 2016.
Coupe said Solid Energy is cashflow positive before interest costs and is not in breach of bank covenants. But coal prices at around US$100 a tonne remain well below the US$120 to US$130 a tonne needed for a sustainable business and below the US$160/tonne when its current debt levels of over NZ$300 million were agreed in 2013.
Solid Energy is reviewing its Stockton mine operations, and says it will make decisions about production and staffing levels within a few months, he said. 
Coupe also said later that asset sales were possible, with Solid Energy's North Island thermal coal operations selling to domestic customers such as New Zealand Steel and Fonterra being most attractive, followed by its South Island domestic mines, followed by its hard coking coal export business around Stockton. Solid Energy had indicative indications of value for the mines, but had not appointed sales agents.
Solid Energy owes about $300 million to ANZ, ASB's parent Commonwealth Bank of Australia, BNZ, Westpac and the Bank of Tokyo-Mitsubishi.
As of the company's June 30 balance date last year, Solid Energy had bank and bond debt of $321 million versus $396 million a year earlier. The weighted average interest rate of its bank loans and notes, including commitment fees, margin and net interest rate swap costs at June 30 was 7.04%, up from 5.63% a year earlier.
TSB recently wrote off its entire $53.9 million exposure to Solid Energy, which was through bonds issued by the SOE. The bulk of lending from the other five banks is via unsecured loans due to be repaid or refinanced in September next year.
Finance Minister Bill English this week ruled out a third taxpayer funded bailout for Solid Energy.
Won't ask government for more money
Coupe confirmed the board would not be asking the Government for more support.
"On an EBITDAF (earnings before interest and taxation, depreciation and amortisation and fair value adjustments) basis, the business is marginally cash positive and we forecast we will maintain that position through to the end of the financial year, being 30 June 2015. However, after non-cash costs and interest we are anticipating another significant loss. The extent of that loss will depend on operational and financial initiatives that are still to be completed," Coupe said.
"The company has determined that, for business planning purposes, the market situation is unlikely to improve for quite some time. If it does, the turn-around will be slow and gradual. Looking out, this means that as the balance sheet is structured now, it is increasingly unlikely that Solid Energy will be able to agree refinancing of the current banking arrangements in September 2016," he said.
"With this in mind the Board and management have begun discussions with bank lenders, principally, and with the Crown. The business has no immediate cash flow problems but it does have only marginal positive equity," he said.
"The board and management have proposed a plan to address the equity position and improve our operating cashflows, but these measures are unlikely to adequately address the refinancing issues that face us in 2016 and beyond."
Coupe said the Government's working capital facility of $50 million introduced in a previous restructuring had not been drawn on.
"A restructure of our a liabilities is important," he said.
In October 2013 the Government announced a debt restructuring deal for Solid Energy, including a contribution of up to $155 million from taxpayers. Then in September 2014 Solid Energy effectively received a second taxpayer funded bailout with the Government agreeing to cover Solid Energy's $103 million land remediation obligations so the company didn't fall into negative equity in its annual financial accounts. 
In the 2013 restructure Solid Energy's lenders took a combined $75 million haircut with a chunk of their loans impaired and converted to redeemable preference shares. The Bank of Tokyo-Mitsubishi unsuccessfully tried to block the debt restructure, which was supported by the other banks, in the High Court. It had $16.3 million of its $80 million loan converted into redeemable preference shares.
KPMG last year suggested the Solid Energy debt restructure reverberated far more widely than almost any other banking sector event in recent years, arguing it appeared to have changed a long-standing assumption that a SOE has an implicit government guarantee.
English comments again
English told reporters before Parliamentary question time he was not surprised Solid Energy was looking at further redundancies or potential asset sales.
"We have been aware that there is a plan for further restructuring at Stockton and that's driven as much by the ongoing low coal price as much as by anything else. That could possibly involve redundancies," he said.
English denied an accusation from Labour MP Clayton Cosgrove that he was undermining Solid Energy's negotiations with its banks.
"I think he is exactly wrong. It's pretty important that the banks understand that the Government has made two different contributions over the last couple of years and that they have a pretty big economic interest in the company, and they need to step up to make a contribution to its continuity," he said.
"It's yet to be seen exactly what decision will be made (on Stockton redundancies), but you have the choice of doing nothing, and it just shuts down, or doing what the company and the workforce have been doing and that's working very hard to get to where there is some viable core that can continue. There's no need for it to collapse. The various parties that can influence that are in intensive discussions and I hope they get a constructive outcome."
EPMU calls for support
The Engineering, Printing and Manufacturing Union (EPMU) called on the Government to support Solid Energy, which had returned $600 million to taxpayers in dividends over the last decade.
"The Government has pushed Solid Energy to the brink with constant, unrealistic demands for returns, turning a blind eye to appalling management mishaps and governance failures," said Ged O'Connell, EPMU assistant national secretary.
"This isn't just about miners. Many jobs rely on New Zealand coal mining. With our current technology, we need coal to smelt steel. Our railways and construction industry rely on coal mining. Closing down Solid Energy will not mean our industries stop using coal – it just means importing it from countries like China and Indonesia instead of here," O'Connell said.
"New Zealand taxpayers would much rather see their money spent on real jobs supporting our communities, rather than shady casino deals and big pay rises for Cabinet ministers," he said.
(Updated with more comments from English, EPMU)