Other banks are matching our 10-year mortgage offer, says TSB boss Kevin Murphy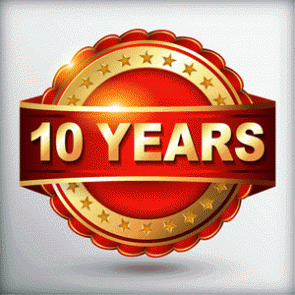 By Gareth Vaughan
Whilst no rivals have officially followed TSB with a carded fixed-term, 10-year home loan offer, TSB's CEO Kevin Murphy says other banks are matching it.
TSB launched its 5.89%, 10-year offer in February stirring much interest in the banking industry and gaining the bank significant media coverage given it's the first time a New Zealand bank has offered a 10-year mortgage.
Murphy won't say how many customers have taken up the offer to date, nor what the value of lending TSB has done through 10-year mortgages is, saying this information is commercially sensitive.  However, Murphy did tell interest.co.nz the 10-year offer has "significantly exceeded expectations."
Although staff and management at other banks have watched with interest, no other banks have yet launched their own carded 10-year mortgage offer. However, Murphy says some banks are matching TSB.
"The anecdotal evidence we have is that banks are matching that. Whilst they might not be necessarily publicly advertising it, our understanding is that banks are writing deals of 10 years," Murphy said.
He wouldn't name any banks doing so, but said it wasn't happening across the board, but there was evidence of some other banks offering 10-year mortgages.
"Feedback from clients, and potential clients, is indicating that (other) banks are having to meet the market to be able to retain their clients," said Murphy.
He also reckons other banks will ultimately go the whole hog and introduce their own carded 10-year offers.
"Once someone comes out with a novel product over time others do tend to follow, and it's just a matter of when that happens. We do think they will."
However, other bank executives spoken to by interest.co.nz have not been enthusiastic about following TSB's lead. One of them, ASB CEO Barbara Chapman, said in February ASB would watch with interest, but over many, many decades long term mortgages - even of five-years duration - hadn't been favoured by ASB customers.
And another, SBS Bank CEO Wayne Evans, said in March that although the 10-year offer had generated a lot of attention for TSB, he wasn't convinced it would generate a lot of enquiry because "10-years culturally, in the mindset of people, is just a little bit too long."
First home buyers taking up the offer
Murphy said, however, there is a sector of the New Zealand market that's ready for 10-year mortgages.
"That was the feedback we got prior to the launch of the product, that people were looking for a degree of certainty going forward. We acknowledge that it would not suit everybody, but there is a sector of the community that like to know what their commitments will be out for a period of time," said Murphy.
"It's not property investors, that wasn't the target market. It is primarily first home buyers."
Additionally he said the 10-year offer had got TSB's foot in the door with some people who may not have contemplated the Taranaki-based bank as an option for them.
 
"What it has done is allowed us to have conversations with people that may not have seen us as part of the mix. And whilst it initiated some conversations, not necessarily everybody has taken up the 10-year. But they have looked at other options and we've been able to fill their needs, but not necessarily in the 10-year period," said Murphy.
In terms of the 5.89% interest rate, Murphy said the loans were profitable for TSB at this rate.
 
"We've managed to secure pricing on that which locks a margin in for us which we're comfortable with," he said.
Nonetheless rates were consistently under review and could be increased or reduced in an "extremely competitive" market.
The New Zealand 10-year swap rate was at 3.74% on Friday.
TSB's standard break fee policies apply to its 10-year loans, which can be transferred to another home if a borrower moves house. Borrowers can also get a period of the loan as interest-only. 
This article was first published in our email for paying subscribers early on Monday morning. See here for more details and how to subscribe.