A review of things you need to know before you go home on Friday; no rate changes, sinking dairy prices, lower payout forecasts, solid offshore demand, why gold prices are weak, swap rates and NZD slip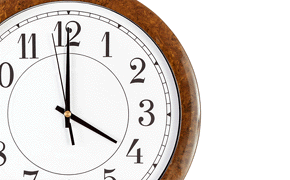 Here are the key things you need to know before you leave work today.
TODAY'S MORTGAGE RATE CHANGES
There were no rate changes today.
TODAY'S DEPOSIT RATE CHANGES
None today.
SINKING PRICES
Today's dairy price monitoring by the USDA for "Oceania" pricing reveals a worrying trend. Not-inconsequential falls are being reported. Two weeks ago the NZD WMP values were NZ$4,149/tonne. Today they are -7.7% lower at NZ$3,829/tonne. The NZX derivatives data also shows declines.
'EXTREMELY WEAK'
BNZ have downgraded their Fonterra payout forecast today from $5 to $4.60/kgMS. They say "Near term indicators are extremely weak."
SOLID SUPPORT
There has been some concern that offshore demand for NZ Govt securities might be falling away and that might result in lower demand and higher yields. But data out today from the RBNZ shows that concern can be shelved. Overseas investor share rose from 68.7% to 68.8%.
A LEAGUE OF THEIR OWN
In Australia, banks increased lending for housing in the year to September by +11.7% compared to year to September 2014. For commercial lending the equivalent increase was +8.2%. It is equally impressive to see the recent rates are even higher than this. Sep-15 over Sep-14 monthly lending is up a massive +26% by banks. This detail is only revealed when you look at the 'actual' data and skip the official 'seasonally adjusted' versions. Borrowing commitment appetites are very high across the ditch.
NOT AS SHINY
The latest update from the Gold Council shows that central banks bought the most gold ever in the September 2015 quarter, 175 tonnes. Mines also produced 848 tonnes in the quarter, the most since our records go back (2002). Demand (other than from central banks) did rise, but only slightly and no-where near the rise in supply. This all helps explain why the price of gold is languishing.
WHOLESALE RATES SLIP
Local wholesale swap rates moved back -1 bp across most of the curve today after yesterday's strong rise. Two and three year rates are down -2 bps. The 90 day bank bill rate rose +1 bp to 2.90%.
NZ DOLLAR SLIPS
Our currency slipped today in quiet trading. It is now at 65.4 USc, at 91.7 AUc and 60.6 euro cents. The TWI-5 is at 70.9, its lowest level in a month. Check our real-time charts here.
You can now see an animation of this chart. Click on it, or click here.