The Co-operative Bank trims 3 and 4 year mortgage rates; CEO says customers want longer term loans not the short term ones other banks are pushing them towards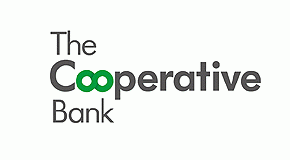 The Co-operative Bank has trimmed 10 basis points off both its three and four-year mortgage rates giving the bank the lowest carded, or advertised, four-year rate currently on offer from any NZ bank.
The bank's three-year rate is being cut to 4.75% from 4.85% and its four-year rate to 4.89% from 4.99%.
The move comes a day after rival SBS Bank introduced a headline grabbing 3.99% one-year rate. 
Announcing the reductions to his bank's three and four year rates, Co-operative Bank CEO Bruce McLachlan noted "many" other banks were enticing customers to take shorter-term mortgages. 
"However, we are seeing the market indicate that home buyers want to secure attractive rates for their home loans on a longer-term basis. We put our customers before profits, and our focus is solely on what's best for them. We believe that reducing long-term fixed home loans rates is absolutely the best thing to do for our customers," said McLachlan.
Co-operative Bank's new four-year rate is the lowest from a bank. However at 4.49%, ASB has the lowest three-year rate although ASB customers require equity, or a deposit, of at least 20%. See all banks' carded, or advertised, residential mortgage rates here.
All Co-operative Bank's fixed-term rates are below 5% with McLachlan saying "many" customers are choosing the 4.99% five-year rate. The new rates are available to new and existing Co-operative Bank customers from November 25.