A review of things you need to know before you go home on Thursday; strangled supply boosts prices, construction chases demand, SUVs popular, rents moderate, education booms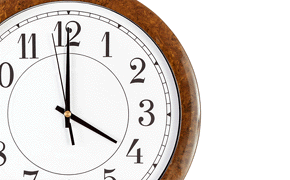 Here are the key things you need to know before you leave work today.
TODAY'S MORTGAGE RATE CHANGES
There are no changes to report today.
TODAY'S DEPOSIT RATE CHANGES
No changes here either.
STRANGLED SUPPLY = HIGH PRICES
Barfoot & Thompson's average Auckland house sale price set a new record in November at $876,075. But the volume of sales tanked, falling to just 986. Listings fell as well. As the sales of lower priced homes falls sharply, it is to be expected that the average will shift higher. This data is an object lesson in Econ101, supply and demand. Barfoots ended November with the lowest number of listing on their books since 2001 when the modern records began.
DOUBLE IN 4 YEARS
Building work worth $4.2 bln was put in place in the September 2015 quarter, up +4.6% from the same period a year ago, Statistics New Zealand said today. The value of building work increased in most regions. Residential work grew most in Auckland, while non-residential work grew most in Canterbury. In Auckland, a new high of $943 mln worth of residential building work was recorded in the September 2015 quarter, up $107 mln from a year ago. The current quarter's value is double what it was four years ago.
THE WISDOM OF CROWDS?
We are adding new cars at the rate of 95,000 per year and new commercial vehicles at the rate of 39,000 per year, according to the November new vehicle registration data out late yesterday. That is the highest overall level ever. SUVs were 34% of sales. And that does not include used imports, the data for which should come tomorrow. We expect that to add another annual rate of 143,000. So all up, in the year to November, 277,000 additional vehicles hit our roads. Some won't like it, but that is what people are choosing to do.
A BIGGER MINING HOLE
There was a big jump in the seasonally adjusted trade deficit in Australia in data released for October today. It was much larger than was expected because exports fell much more than anticipated.
BANKER SLIDE
New Zealand banks kept their lending at a record $340.7 bln in October, but reduced their core funding by -$3.4 bln to $293.3 bln, the lowest the core funding ratio has been since February 2015. It is now at 86.1%, but far higher than before the RBNZ started focusing on it in 2010 when it was 78.6%. The RBNZ raised the minimum from 65% to 70% then to 75% in 2013.
RENTS MODERATE, EXCEPT IN AUCKLAND
House rents are declining in Wellington and Christchurch, according to updated monthly data we get from the Tenancy Bond Service. But they remain near their highest ever levels in Auckland. The pressure is not so great for 2 br flats however in any major centre.
A BOOMING SECTOR
There were 104,418 international students in New Zealand in the first eight months of this year, 11,760 more enrollments when compared with 2014. Education providers in Auckland, Bay of Plenty, Waikato and Canterbury saw growth of between +15-18%. Nelson, Taranaki and Northland also experienced double-digit growth in enrollments.
WHOLESALE RATE SIGNALS
Local wholesale swap rates rose +1 bp for all terms of 4 years and longer today. The 90 day bank bill rate also rose +1 bp, now at 2.88%, adding to the sense markets think Wheeler won't cut next week.
NZ DOLLAR HOLDS
The Kiwi is now at 66.4 USc at 91.1 AUc, and 62.6 euro cents, all very close to the levels we had at this time yesterday. The TWI-5 is still at 72.2. Check our real-time charts here.
You can now see an animation of this chart. Click on it, or click here.
And don't forget to make history and vote in the Flag Referendum.