Treasury reports Budget deficit before gains and losses in four months to Oct of NZ$478 mln, which was NZ$687 mln better than expected due to better corporate taxes and ACC results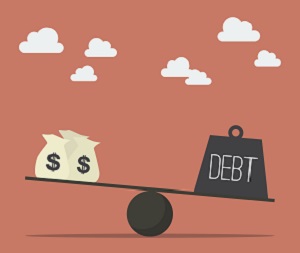 By Bernard Hickey
Treasury has reported a Budget deficit before gains and losses in the four months to October 31 of NZ$478 million, which was NZ$687 million better than expected.
This means the Government is well on track to achieve its Budget 2015 forecast for a surplus of NZ$176 million for the full year to June 30, 2016.
Treasury said tax revenues were NZ$387 million better than forecast in the May 2015 Budget, mainly due to corporate taxes being higher than expected, and also ACC results being NZ$263 million higher than forecasts. Spending was in line with forecasts.
The core Crown residual cash position, at a deficit of NZ$1.6 billion, was NZ$925 million better than forecast.
"Core Crown tax receipts were tracking NZ$788 million above forecast, of which a portion related to the tax revenue result while the remainder is considered timing in nature," Treasury said, adding that net debt was NZ$2.0 billion lower than forecast at NZ$62.2 billion or 25.9% of GDP.
Corporate tax was NZ$239 million (8.1%) above forecast mainly owing to a small number of large one‐off payments and higher‐than‐forecast provisional tax assessments in the month of October, Treasury said.
Income taxes from PAYE were NZ$106 million (1.2%) above forecast, with the higher‐than‐forecast trend in PAYE in the June quarter continuing into October.   
"Offsetting this result, other direct taxes were $72 million (8.9%) below forecast mainly owing to reductions in deposit interest rates beginning to have an effect on resident withholding tax (RWT)," Treasury said.