A review of things you need to know before you go home on Tuesday; more TD reductions, HYEFU signals deficits again, farmers like bankers, ag exports to grow +5%, swap rates jump, NZD in favour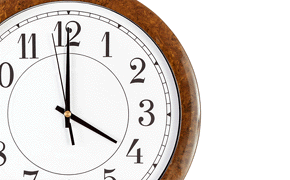 Here are the key things you need to know before you leave work today.
TODAY'S MORTGAGE RATE CHANGES
There have been no rate changes to report today.
TODAY'S DEPOSIT RATE CHANGES
Heartland Bank has cut most of its term deposit rates today, by as much as -15 bps, along with some savings rates.
FISCAL POLICY LOOSENED
Today's Half Year Economic and Fiscal Update saw the Government's Budget forecast to dip back into deficit in 2015/16. They are increasing capital spending by NZ$1 bln and have dropped their 'hard' surplus target. They are now targeting getting net debt under 20% of GDP again but it will be one year later previously indicated. They have also delayed contributing to the NZ Super Fund for at least 2 more years.
EYES ON DAIRY AUCTION
Ahead of tomorrows dairy auction we have seen some slippage today in the dairy derivatives markets. Analysts are expecting a small auction price rise all the same.
BLACK, WHITE & BLUE SILVER FERN FLAG CONFIRMED WINNER
The Electoral Commission's final flag referendum vote count confirms Option A: the black, white and blue silver fern design, as the final winner. It was followed by the red, white and blue silver fern design, Red Peak, the black and white silver fern and the koru design. Voters will be asked to choose between the winning design, and our existing flag at the next binding referendum held from March 3-24.
MUTUAL ADMIRATION
Federated Farmers has run its second survey of member experience with their banks. That shows more than 80% of them are "satisfied or very satisfied" with how they are being dealt with on their mortgage. Dairy farmers are the most satisfied, arable farmers the least. Only 6% report feeling "undue pressure". Farmers in the north of the North Island are feeling the most 'love' from their bankers; those in the south of the South Island the least.
RURAL GROWTH
The latest MPI forecasts for export earnings from this agricultural predicts growth of +$1.9 billion and total earnings of $37.6 bln for the year to 30 June 2016, or almost 80% of all exports. Forecast growth in export earnings from the arable sector is up +20% (+$36 million) to $213 million. Dairy exports are forecast to drop -4% to 13.5 billion in a year of low milk prices. Agricultural exports will account for about 17% of our Production-based GDP.
AUSSIE HOUSING
House prices in Sydney have risen +20% on the year to September. In Melbourne the rise was +10%, in Brisbane, Adelaide and Canberra +4%. They fell in Perth.
WHOLESALE RATES JUMP
Responding to strong rises in New York earlier today, local swap rates have risen. They are up +4 and +5 bps across the curve. The 90 day bank bill rate is also higher, up +2 bps at 2.76%.
NZ DOLLAR IN FAVOUR
The Kiwi is higher at 67.9 USc. It is holding higher against the Aussie at 93.6 AUc. Against the euro it is at 61.7 euro cents. The TWI-5 is now at 72.9. Check our real-time charts here.
You can now see an animation of this chart. Click on it, or click here.