US durables flat; sentiment higher; personal income up; NZ housing debt rises faster, rural debt slower; oil prices turn up; gold falls; NZ$1 = 67.8 USc, TWI = 73.1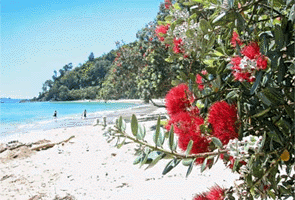 Here's my summary of the key news overnight to keep you up-to-date over these holidays.
In the US, new orders for manufactured capital goods fell in November and the prior month's increase was revised sharply lower as the drag on manufacturing from a strong dollar and spending cuts in the energy sector showed little sign of abating. But new orders for durable goods overall were unchanged with shipments higher and inventories lower.
Sales of newly built housing was marginally higher in November as well but momentum in this sector seems to be slowing.
But there were some bright signs as well. A closely watched survey of consumer sentiment rose to its highest level since July. Importantly, all of the improvement was in how consumers evaluated current economic conditions.
And American personal income in November rose for an eighth straight month on solid wage gains, which should support US consumer spending and bolster economic growth next year.

Data released yesterday showed the total amount of mortgage debt had reached NZ$ 210 bln, and it is growing at +7.5% pa. We haven't seen that level of growth since 2008.
The growth of rural debt is slowing, but it is still rising at a faster rate than for housing mortgages. Rural debt is up +8.8% in a year.
American crude oil prices have moved into a premium over internationally traded Brent following an unexpected drop in American inventories and potential exports, but global markets still suffer from ballooning oversupply. US prices are at US$37.50/bbl while Brent is now at US$37.20.
Gold is down in late New York trade and is now at US$1,070/oz.
UST benchmark 10yr bond yields are slightly higher at 2.26% today, and local swap rates are flatter with rises of 4 bps at the short end and less at the long.
The NZ dollar starts today at 67.8 USc, which is 10c lower than this time last year,  94 AUc, 62.3 euro cents, and the TWI is at 73.1.
Merry Christmas everyone and enjoy your holidays.
The easiest place to stay up with event risk over the holiday period is by following our Economic Calendar here »