US jobless claims rise; China shifts tack; China services healthy but factories not growing; UST 10yr yield 2.27%; gold and oil down; NZ$1 = 68.3 USc, TWI = 73.6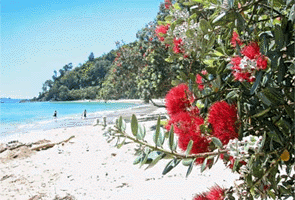 Here's my summary of the key news overnight to keep you up-to-date over these holidays.
Today may be a holiday in New Zealand, but it is not in China or Japan. Nor is it in the US or most of Europe (although it is Sunday there of course). And it is not a holiday in Australia either. So welcome to the first 'business day' of 2016.
In the US, the number of Americans filing new claims for jobless benefits rose sharply last week, a potential sign their job market was losing steam although some of the increase can be attributed to temporary holiday factors.
On the business front, Amazon was the standout winner for holiday shopping.
A key Federal Reserve official has said overnight that a small set of new financial tools helped them pull off its interest rate hike last month, easing some internal concerns.
In China, the leadership there has signaled it is shifting from 'Keynesian' approaches to their economic challenges, to 'supply-side' solutions.
And China may be preparing for another cut in its reserve ratio.

At about 2pm today we will get the Chinese Caixin PMI reading. it is expected to be little changed at a contracting level of 49, but a different result could well move markets. The official PMI for large Chinese manufacturing companies came in slightly better than expected but still as a marginal contraction. The official services PMI was much better. This sector is seen expanding in a healthy manner.
The oil price rose a little in final 2015 trading to finish trading at US$37/bbl. But that is a fall over the year of more than a third, after a race to pump by Middle East crude producers and American shale oil drillers created an unprecedented global glut that may take all of 2016 to clear. Or longer; Iran says their big new supplies "won't hurt the market".
The next move for the iron ore price may not be up either.
Gold ended the year at US$1,060/oz.
The UST benchmark 10yr bond yield slipped a little on New Year's eve and is now at 2.27%. Some see this rising to 2.55% by mid-year.
The NZ dollar starts at 68.3 USc, at 93.5 AUc, and 62.9 euro cent. The TWI is at 73.6.
And don't forget, we have a dairy auction overnight. There is wide variability in the derivatives market between bid and offer prices, so this one could go either way. A disappointing result could start the year off badly. Actually, no observers are prepared to suggest which way it will go.
The rain we have had over the New Year has brought some reprieve to parched farmland in the north. The top of the South Island and the east of the North Island are getting a good soaking today, the MetService says. This weather will clear for a few days then we get more, up from the South, at the end of this week. Those worried about El Nino conditions will be in for a noticeable break putting us back on a more 'normal' track for this time of year.
The easiest place to stay up with event risk over the holiday period is by following our Economic Calendar here »