WMP falls -4.4% but other dairy prices rise; China battling to restore sentiment; US car sales hit record; Sydney house prices fall; UST 10yr yield 2.24%; gold up oil down; NZ$1 = 67 USc, TWI = 72.6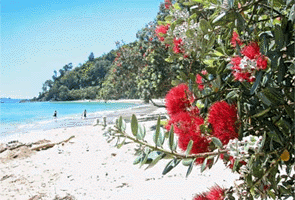 Here's my summary of the key news overnight to keep you up-to-date over these holidays.
Firstly, the overnight dairy auction was a tame affair with the overall price down just -1.6%. In NZD terms, the fall was less than -1%.
25,671 tonnes were sold at this event which was -13% less than the average for the past year and -24% less than at the same event a year ago.
Of more concern though was the -4.4% fall in the wholemilk powder price, even though there were good rises for cheese, butter and casein.
Fundamentally, there is little evidence here of the industry-expected upturn and this auction has somewhat undermined the basis for the current payout forecast.
The New Zealand dollar fell both before and after the auction with moves that basically adjusted to the event pricing.
In China, they are battling to keep investor sentiment from diving again after Monday's huge sell-off that infected markets around the world. However analysts are warning investors to buckle up for more wild price swings in the months ahead. A lot of the current unease is a consequence of its heavy handed approach to the stock market crash and its surprise devaluation of the yuan in August. Those earlier responses have called its motivations, approaches and abilities into question. All this is adding a huge liquidity strain.
In the US, carmakers there reported very strong December sales, capping off what will be a record year. And analysts are forecasting that 2016 will likely be even better. (Yesterday we reported some weaker US PMI data, but not every such report is weak. Today we got a very strong report from the giant NY area and that is very positive. Most news agencies ignored it however, presumably because it is not negative.)

Sydney house prices fell for the second-consecutive month and recorded the worst quarter in four years in December. Their regulatory crackdown has pushed up mortgage rates especially for investors. Sydney values dropped -1.2% in December from a month earlier following a -1.4% decline in the previous month. This is the first time since May 2013 that Sydney dwelling values have dropped for two straight months. However, year-on-year they are still up +11.5%, just slightly more than for Melbourne. Perth, Adelaide, Darwin and Hobart have all seen year-on-year value falls. The rises in Brisbane and Canberra are much more modest.
Consumer confidence is rising across the ditch, staying well above its long-run average.
Back in the US, their Justice Department is suing Volkswagen, Audi and Porsche over the emissions scandal that saw the German car giant fit software in millions of cars to cheat American (and other countries) emissions tests. Germany fears the outcome. And the car maker is reportedly struggling to fix the problems it created.
The oil price has slipped yet again. Today both the US and Brent prices are just above US$36/bbl.
Gold is up again, now at US$1,079/oz. But earlier yesterday, it had been $10 higher in London before retreating.
The UST benchmark 10yr bond yield is holding, now at 2.24%.
The NZ dollar starts today at 67 USc, at 93.7 AUc, and 62.3 euro cent. The TWI is at 72.6.
The easiest place to stay up with event risk over the holiday period is by following our Economic Calendar here »