With swap rates falling will banks be back offering home loan interest rates below 4%?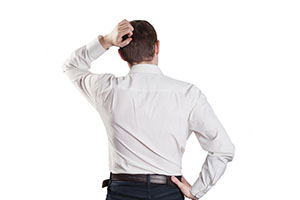 Wednesday's sudden drop in swap rates could well suggest that sub 4% mortgage rates could reappear.
Of course, that depends on whether that fall is sustained.
But today, we have another drop on Wall Street and a decline in the benchmark US Treasury yields.
And that is flowing through to local swap rates this morning.
A drop in fixed mortgage rates is therefore a live possibility.
But by how much?
Current mortgage rates are low by historical standards.
But margins-to-swap are not.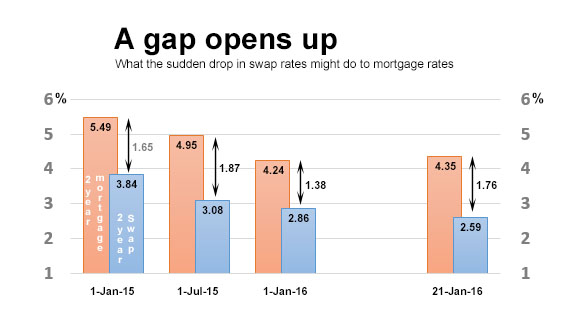 It was only a few weeks ago we saw one local bank pitch carded rates at a margin-to-swap of +1.4%.
After Wednesday's fall in swap rates, these margins seem to be back to - even slightly above - normal levels.
The chart above compares the lowest carded two-year fixed mortgage rate on offer from any bank with the two-year swap rate on the dates shown.
It is 'easy' to extrapolate a 2.58% swap rate (today) with a 1.40% margin to give a 3.98% two-year mortgage rate offer.
One thing missing from this back-of-the-envelope pricing approach is the risk premium. We see Credit Default Swap (CDS) spreads rising, and that will restrain the bank pricing officers.
But it is still possible.
And it is probably more likely given that the volumes of new mortgage business is tailing off. Bank marketing folks will be highly motivated to win share (and hold on to their sales bonuses that are dependent on volume).
Who will be the next to slip below 4% (remembering that SBS Bank has already broken the ice with a 3.99% rate for a number of weeks in late 2015)?