A review of things you need to know before you go home on Tuesday; bonus savers squeezed, service sector healthy, Govt deficit rises, credit cards popular, TPP assessment, China outflows jump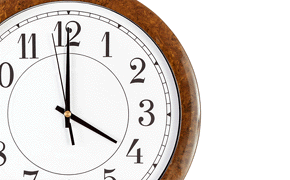 Here are the key things you need to know before you leave work today.
TODAY'S MORTGAGE RATE CHANGES
There are no changes to report today.
TODAY'S DEPOSIT RATE CHANGES
There are no changes to report today. However, we did review the offer levels from banks for bonus saver accounts, noting the rates have been falling faster than the OCR benchmark.
'A VINTAGE YEAR'
New Zealand's services sector ended 2015 with another healthy monthly result, according to the BNZ - BusinessNZ Performance of Services Index (PSI). The PSI for December was 58.9. While this was 0.9 points lower than November, it was still the third highest result for 2015.
UNDERWHELMING
Treasury reported today the Government's budget deficit for five months to November was NZ$1.64 bln which is NZ$383 mln worse than expected. The change has been caused by lower than expected corporate tax collected and less tax on interest earnings less than expected.
8% MORE
Credit card balances ended up +2.9% higher in December than the same month a year ago. Spending on these types of cards was up +6.4%. So, overall we are using these cards more and managing to keep the balances from rising too fast. But these are the dollar value changes. But we should keep in mind that overall prices rose just +0.1% in the year, and 'tradeables' (those things cards were probably used more for) fell -2.1% in the year. So 'real use' was probably up +8% or so. We now owe $6.7 bln in credit card debt, of which $3.9 bln is bearing interest.
TPP ASSESSED - OFFICIAL VIEW
If you are interested in the TPP, here is a link to a 277 page analysis of the costs and benefits of the Agreement for New Zealand.
SO MUCH FOR CENTRAL CONTROLS
While Australia is partying today and their markets are closed, the markets in Hong Kong are down -2% as is Japan, and the Shanghai market is down -1.5%. These are substantial falls and may well be reflected in Australia tomorrow. The authorities in China can't seem to contain their accelerating capital outflows. They jumped again in December, with the estimated 2015 total reaching an eye-watering US$1 tln, and underscoring the scale of the battle facing policy makers trying to hold up the yuan amid slower economic growth and slumping stocks. Outflows increased to US$158.7 bln in December, the second-highest monthly outflow of the year after September's US$194.3 bln, according to estimates compiled by Bloomberg Intelligence. The tightening of bank rules isn't working. (Locally, we are down as well, but only by a modest -0.4%.)
WHOLESALE RATES SETTLE
Swap rates fell by -1 today across the curve. The 90 day bank bill rate also fell by -1 bp and is now at 2.72%.
NZ DOLLAR DOWN
The New Zealand dollar has fallen slightly today. It is now at 64.5 USc, at 92.8 AUc, and at 60 euro cents. The TWI-5 is now at 70.2. Check our real-time charts here.
You can now see an animation of this chart. Click on it, or click here.