A review of things you need to know before you go home on Friday; food prices lower, equity markets fall, dairy futures weak, Aussie lending up, swap rates lower, NZD holds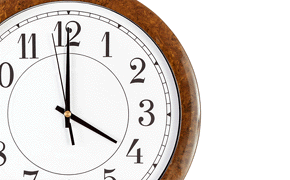 Here are the key things you need to know before you leave work today.
TODAY'S MORTGAGE RATE CHANGES
No mortgage rate changes to report today.
TODAY'S DEPOSIT RATE CHANGES
No term deposit or savings rate changes either.
FOOD PRICES FALL
Despite the rise in monthly food prices in January, prices are still -0.6% lower than a year ago. The fall was led by lower grocery food prices (down -2.1%), due to lower prices for fresh milk (down -9%), cakes and biscuits (down -6.2%), and yogurt (down -11%). The fall was partly offset by price rises for chocolate and cheese. Fruit and vegetable prices decreased -1.2% over the year. A decrease of -4.7% for vegetables was partly offset by a rise of +3% for fruit.
FALLING BUT NO CALAMITY
Equity markets are falling again today, continuing the bear trend that originated in Europe and flowed through Wall Street last night. Most media are dining out on the tumbles. London was down -2.4%, Frankfurt down -3%, Wall Street was down -1.2%, all before we opened today. Now the NZX50 is down -1.1%, the ASX is down -0.9% and Hong Kong is down -0.4%. The point of this list is to show that the declines are not really all that steep, despite the headlines. Gold has jumped sharply. It was up US$50 overnight to US$1,246/oz, but in Hong Kong trading some of these rises have been given back. US$1,239 is the current price.
MORE DISAPPOINTMENT
Dairy futures are still pointing to continuing low prices. Next week's auction is unlikely to show any gains - more likely to bring more disappointment.
WHAT SLOWDOWN?
In Australia, lending commitments for housing (established dwellings) were up +2.1% in January, but lending commitments for new-build dwellings are up an impressive +12.4% pa. Average loan size there is AU$373,000.
'DON'T WORRY'
And the governor of the RBA has told their parliamentarians today that the gloomy mood isn't warranted by markets. But he also said he had 'flexibility' if the mood change becomes self-fulfilling.
WHOLESALE RATES EVEN LOWER
NZ swap rates were -1 and -2 bps lower today. The 90-day bank bill rate also slipped -1 bp and is now at 2.62%. These recent falls are accumulation now, and greatly overshadow the recent rise in credit spreads (which banks are very keen to tell you about).
NZ DOLLAR JUMPY BUT UNCHANGED
The NZD rose sharply today and later in the session fell back to levels we started out at this morning. It is currently at 66.8 USc, 94.1 AUc and the TWI-5 is now at 71.1, almost the same we reported here yesterday. Check our real-time charts here.
You can now see an animation of this chart. Click on it, or click here.