ANZ shakes up its wealth strategy in push to 'maximise and liberate' capital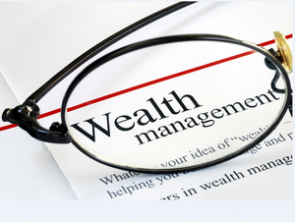 The ANZ Banking Group has shaken up its wealth management strategy in a move with implications for ANZ Bank New Zealand.
ANZ says its NZ wealth unit will become part of an expanded retail, business banking and wealth grouping reporting to John Body. Body was recently appointed as ANZ NZ's retail and business banking managing director, moving from his previous role as head of wealth and private banking, succeeding Fred Ohlsson who moved to an ANZ group role in Melbourne.
Meanwhile, in ANZ's Asian operations wealth will join up with the bank's retail unit and report to ANZ NZ CEO David Hisco, who is also a group executive.
A statement from ANZ NZ quoted Hisco saying the change locally stems from the devolution of the wealth division's business by ANZ Group back to its Australia and New Zealand operations. 
"In recent years we've successfully sold Wealth products via our retail channels so it makes sense to integrate the businesses. Our customers are mostly the same people," said Hisco. 
Nigel Scott, who was ANZ NZ's acting managing director of wealth, will now report to Body.
Simplification
Overall ANZ says it's simplifying its approach to wealth management, more closely aligning the distribution of wealth products and services with its retail and commercial banking and focussing its insurance, superannuation and investments product business in Australia on improving returns and capital efficiency. 
ANZ group CEO Shayne Elliott said the simplified approach allows the bank to focus on improving returns and capital efficiency from its insurance, superannuation and investments product business given higher regulatory capital requirements.
"The key design principle here is really to bring the wealth business as close as possible to our customers and that inevitably means to marry it with our retail businesses," Elliott told the bank's BlueNotes website.
"So we're doing that in New Zealand, we're doing that in Australia, and absolutely we're going to do that in Asia."
"The industry around both insurance and investments is a fast evolving one. There is a lot more regulation happening there, there's a lot more capital intensity, there's a lot more compliance issues to think about. And that really causes us to question the operating model, or the way that we run that business to say 'how do we generate the right value for customers, but at the same time generate value four our shareholders.' And so there's a lot of work that needs to be done there," Elliott said.
He said about 10% of ANZ group capital is tied up in wealth.
"So we want to really maximise and liberate that 10% of our capital in wealth and do the best that we can with it."
Elliott, previously the group chief financial officer, succeeded Mike Smith as CEO at the start of 2016. After a series of changes since then, he says change is now largely complete.
"We are now sitting in the structure that I want in terms of the way we think about the business," Elliott said. "This is the team, the group we want. The focus now is around execution."
Ohlsson, now group executive for ANZ's Australia division, also picks up oversight of the group's private bank in Australia.