PM's foreign trusts expert 'advised a tax haven on how to protect its offshore financial services industry', says Labour's Andrew Little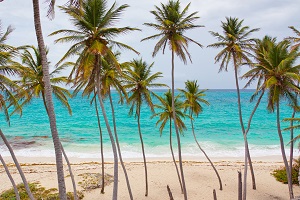 Labour Party leader Andrew Little is taking another swipe at Prime Minister John Key for selecting John Shewan to review New Zealand's overseas trust disclosure rules in the wake of the Panama Papers scandal.
Little has pointed out that in May 2014 Key sent the former PwC chairman to the Bahamas to advise its government on tax changes that protected that country's offshore finance industry.
"Two years ago John Key reached an agreement with Bahamas Prime Minister Perry Christie to send John Shewan and former ACT and National Leader Don Brash to the renowned tax haven to advise on instituting a value added tax," Little says. 
"In the course of that report, Mr Shewan and Dr Brash advised the Bahamas Government to zero-rate financial services to 'protect the so-called offshore industry', according to a newspaper article."
The official report of Shewan and Brash's mission to the Bahamas says:
"It is normal to exempt most financial services from VAT (value added tax – equivalent to GST here) because it is generally not possible to determine the component of the price (for example, interest on a bank loan) that represents the charge for the service provided.
"Taxing the full amount of gross interest would significantly over tax the financial services element in the hands of the consumer.
"The exemption for banks and other financial institutions means that, except to the extent their services are supplied offshore and are therefore zero-rated, VAT will represent a real cost – i.e. it will fall on the business directly rather than on the consumer.
"In New Zealand, up to the time when domestic business-to-business zero-rating of banking services was introduced in 2005 the VAT recovery rate was in the order of just 10%. It has now risen to around 40%. The ratio in The Bahamas will depend largely on the level of exported financial services."
Little concludes: "In effect, the two tax experts advised a tax haven on how to protect its offshore financial services industry and maintain its tax haven status.
"New Zealanders cannot have confidence in the review of our offshore trusts system when it is being led by a person who has advised tax havens. A closed door review led by Mr Shewan will not restore our international reputation which has been so damaged by the Panama Papers."
Shewan has responded, telling Radio New Zealand Little's allegation that he made recommendations to protect the Bahamas' status as a tax haven, is totally wrong.
"This is a complete red herring, a storm in a teacup and very disappointing.
"I would have been more than happy to take a call from Mr Little's office to respond rather than people going off on the basis of what would seem to be a completely misleading newspaper article from the Bahamas," he says.
"I've advised a number of governments over many years - Labour, National, international governments - political parties, including parties like the Greens on the way I would suggest they formulate tax policy.
"My interest is in good tax policy and practice, not politics. I'll leave politics to the politicians."
Little says: "John Key knew Mr Shewan undertook the Bahamas advice role. It is incredibly arrogant of the Prime Minister to appoint him to review our offshore trusts rules and expect New Zealanders to accept that.
"The Prime Minister is way out of touch with middle New Zealand who know foreign trusts are a method for the global mega-rich to hide their wealth and not pay their fair share.
"New Zealanders don't want our country to be the Bahamas.
"There needs to be a full and independent public inquiry into the role of foreign trusts and tax avoidance in New Zealand."
Little has previously labelled the Shewan review a whitewash because its terms of reference are too narrow and because it's not being run by a High Court Judge or lawyer.