A review of things you need to know before you go home on Thursday; Few Budget handouts, big price rises for smokers; More bad news for dairy farmers; Tax Freedom Day; NZD falls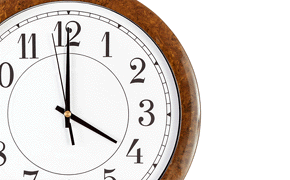 Here are the key things you need to know before you leave work today.
TODAY'S MORTGAGE RATE CHANGES
There were no mortgage rate changes today.
TODAY'S DEPOSIT RATE CHANGES
There were no deposit rate changes today.
GOVERNMENT JUGGLES SPENDING IN BUDGET
Finance Minister Bill English released his eighth Budget, which increased planned government spending for the 2016/17 year by an extra $600 million to $1.6 billion,with the extra money mainly going into health and education. Burt there was a trade off, with projected government spending in the 2017 Budget reduced from $2.5 billion to $1.5 billion. That would leave little room for the $3 billion in tax cuts floated by Prime Minister John Key last week.
FONTERRA ANNOUNCES LOWER MILK PRICE THAN EXPECTED
Fonterra announced a forecast opening milk price of $4.25 pert kg of milk solids for the 2016/17 season, which was less than the bottom of the range of market expectations. ANZ's economists said many dairy farmers were still making a loss even after they had cut costs and reorganised their operations, and would continue to struggle to break even until the milk price moved back up above $5kg.
TAX FREEDOM DAY
Today was Tax Freedom Day - the day on which we supposedly stop working for the government and start working for ourselves, according to the Taxpayers' Union. That is based on OECD figures which show that general government outlays totaled 40% of GDP. "That means that up until today Kiwis have effectively been working for the Government," the Taxpayers' Union said.
CIGGIES TO COST $30 A PACKET
Today's Budget was described as boring by some commentators but smokers won't think so. The Government announced that excise tax on tobacco would increase by 10% a year for the next four years. That was likely to increase the cost of a packet of 20 to around $30 and raise an extra $425 million in tax revenue over the next four years, according to Associate Health Minister Peseta Sam Lotu-liga.
SWAP RATES FALL
NZ swap rates fell across the curve between 3-4 bps. The move lower is in response to another strong night in global markets and a corresponding softening in the US and German bond yields. Credit Default Swap spreads were lower again.
NZ DOLLAR LOWER
The disappointing announcement by Fonterra this morning, which set the opening milk price for the new season at $4.25 ($4.60 expected), saw the NZD head on a downward trajectory, a direction it has maintained for most of the day, before flicking back up after the Budget was announced. The NZD was trading around 67.2 USc just after the announcement of the Government's Budget.Check our real-time charts here.
You can now see an animation of this chart. Click on it, or click here.