Budget 2016 - Financing, Transfers, Customs, IRD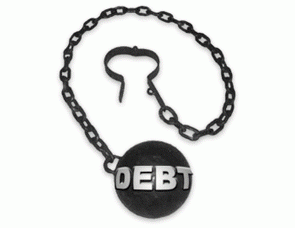 This table outlines the New Zealand Government's planned spending for collecting revenues and servicing debt in the 2016/17 budget year.
It also includes the cost of benefits delivered through the tax system.
Actual spending for the previous four years is on the left.
The numbers are taken from the Vote Customs, Vote Revenue, and Vote Finance.
Links to the primary source used, from Treasury's website, can be found at the bottom of the page.
Please note that some of the allocation titles have been shortened for the sake of space.
Figures for each allocation are in millions of NZ$.
Actual 2012/13

Actual 2013/14

Actual 2014/15
Actual 2015/16
Financing, Transfers, Customs, IRD:
Budget 2016/17

%

NZ$m

NZ$m

NZ$m

 

NZ$m

 

5.138

5.371

0.000

 
Administration of Crown borrowing NZDMO
 
 

0.772

0.702

0.000

 
Administration of investment of public money
 
 

925.000

931.000

0.000

 
Bad Debt write-offs
 
 

58.809

10.000

0.000

 
Crown Asset Mgmt - equity injection
 
 

0.000

0.527

0.000

 
Export Credit Office guarantees and indemnities
 
 

639.505

0.000

0.000

 
Government Superannuation Fund
 
 

4.100

0.000

 
Impairment of Learning Media Funding Facility
 
 

4.100

0.000

 
Learning Media Funding Facility
 
 

22.000

0.000

 
Loyalty bonus scheme - relating to IPO's
 
 

0.000

49.134

0.000

 
Mixed Ownership Model - implemtation & sales
 
 

30.000

0.000

 
New Zealand Aluminium Smelters - Electricity Agreement Incentive Payment
 
 

0.000

0.083

0.000

 
Payments in respect of guarantees and indemnities
 
 

0.004

0.000

0.000

 
Payments of Guarnatees and indemnities
 
 

130.000

0.000

 
Solid Energy NZ Ltd - Loan facilities
 
 

25.000

0.000

 
Solid Energy NZ Ltd - redeemable preference share impairment
 
 
0.000
0.000
25.000
 
Solid Energy NZ Ltd - redeemable preference shares
 
 

0.145

0.151
 
Mgmt of Crown obligation for geothermal wells
 
 

0.800

0.000

0.200
 
Impairment of loans - Taitokerau Forests
 
 

0.200

0.244

0.200
 
Taitokerau Forests Grant
 
 

0.500

0.200

0.500
 
Unclaimed money
 
 

0.700

1.700

1.300
 
Taitokerau Forests
 
 

2.000

2.000

2.000
 
Change in doubtful debt provision
 
 

23.072

6.266

4.000
 
Landcorp Protected Land Agreement & capital
 
 

3.572

5.959

4.992
 
Monitoring advice to Ministers & others
 
 

5.832

6.601

6.493
 
Revenue collection
 
 

7.000

8.000

7.000
 
Income equalisation interest
 
 

1.126

0.973

8.917
 
Administration of derivative transactions
 
 

53.700

30.279

10.740
 
NZ Customs capital expenditure
 
 

13.678

15.295

13.497
 
Unwind discount rate on Crown Deed (AMI)
 
 

14.000

13.050

14.750
 
New Zealand House, London (incl mgmt & capex)
 
 

17.000

17.000

19.000
 
Parental Tax Credit
 
 

24.000

26.000

25.000
 
National Provident Fund Schemes
 
 
1.126
0.973
8.917
 
Administration of derivative transactions
 
 
0.165
0.165
0.165
 
Provision of fin.services NZ LGFA
 
 
 
 
 
0.050
Govt inquiry into foreign trust disclosure regime
 
 
 
 
 
1.851
Solid Energy NZ Ltd - payments for enviornmental rehabilitation
 
 
 
 
 
6.100
Otakaro cash injection
 
 
 
 
 
20.000
Auckland Council Loans: Loss on early repayment
 
 
 
 
 
60.900
Solid Energy NZ Ltd - write off of historical investment
 
 
 
 
 
167.000
Impairment of investment in Southern Response Earthquake Services
 
 
 
 
 
167.000
Southern Response Earthquake Services equity investmen
 
 
0.010
0.010
0.010
0.020
Adverse event interest
0.010
0.0
0.050
0.050
0.050
0.050
Govt Superannuation appeals board
0.050
0.0
0.045
0.048
0.052
0.058
World Customs Organisation
0.060
0.0
0.230
0.055
0.230
0.015
Crown residual liabilities
0.060
0.0
0.000
0.000
0.000
0.150
Crown's obligations for geothermal wells
0.151
0.0
 
 
 
0.201
Crown Company Monitoring Advice to the Minister for Science & Innovation and Other Responsible Ministers
0.216
0.0
 
 
 
0.473
Grants
0.230
0.0
0.500
0.200
0.500
0.040
Unclaimed money
0.250
0.0
 
 
 
 
Unclaimed trust money
0.250
0.0
1.551
0.418
0.110
0.061
Admin of guarantees and indemnities given by  Crown
0.310
0.0
0.500
0.000
0.500
 
Geothermal wells fund
0.500
0.0
 
 
 
0.400
Loans
0.500
0.0
0.528
0.408
0.528
0.628
Mgmt of the New Zealand Superannuation Fund
0.528
0.0
 
 
 
0.629
Research into and Promotion of Productivity-Related Matters
0.629
0.0
 
 
 
 
Capital Expenditure
0.750
0.0
1.700
1.800
1.300
1.100
Child Tax Credit
0.900
0.0
 
 
 
0.800
Property Management
1.000
0.0
0.800
0.000
0.200
5.791
Impairment of loans - Taitokerau Forests
1.100
0.0
 
 
 
1.625
Review and Reform of Local Government Infrastructure Arrangements
1.605
0.0
 
 
 
0.410
Renegotiation of lease arrangements
1.900
0.0
 
 
 
1.500
Capital Investments
2.000
0.0
2.000
2.000
2.000
2.000
Environmental Restoration Account interest
2.000
0.0
 
 
 
2.200
Operating Costs
2.250
0.0
 
 
 
1.605
Unwind of Discount Rate Used in the Present Value Calculation
of Payment for shares in International Financial Institutions
2.920
0.0
0.000
0.650
3.060
2.560
Services to other agencies
3.060
0.0
 
 
 
 
Tamaki regeneration
3.190
0.0
 
 
 
6.900
Direct Sale Costs for Implementing the Social Housing Reform Programme
3.600
0.0
4.654
6.121
4.833
6.274
Treasury capex
4.240
0.0
5.028
5.030
5.030
4.401
Inquiries into productivity
4.401
0.0
 
 
 
4.716
Crown Company Monitoring Advice to the Minister for State-Owned Enterprises and Other Responsible Ministers
4.659
0.0
 
 
 
4.545
Policy Advice - Customs
4.791
0.0
318.000
296.000
323.000
5.000
Impairment of debt - child support
5.000
0.0
2.600
3.300
4.000
4.700
Payroll subsidy
5.900
0.0
 
 
 
9.744
Implementation of the Social Housing Reform Programme
7.860
0.1
2.000
2.000
2.000
8.000
Change in doubtful debt provision
8.000
0.1
 
 
 
16.370
Unwind of Discount Rate Used in the Present Value Calculation
of Payment Under Crown Deed of Support with Southern Response Earthquake Services Ltd
8.088
0.1
4.883
4.717
4.112
9.115
Int'l services & ministerial servicing
9.232
0.1
5.138
5.371
0.000
8.997
Administration of Crown borrowing NZDMO
9.249
0.1
 
 
 
8.952
Policy advice - Revenue
9.252
0.1
7.000
8.000
7.000
13.000
Income equalisation interest
10.000
0.1
 
 
 
12.000
KiwiSaver Interest
10.000
0.1
5.832
6.601
6.493
8.332
Revenue collection
11.001
0.1
47.433
212.000
30.500
350.494
International financial institutions
12.000
0.1
 
 
 
13.900
Operational Costs
13.000
0.1
14.894
15.526
14.898
12.090
Information & Intelligence
13.143
0.1
7.000
9.654
10.400
12.021
Shared support services
14.313
0.1
12.000
14.000
13.000
14.000
Minimum family tax credit
15.000
0.1
53.700
30.279
10.740
25.000
NZ Customs capital expenditure
15.000
0.1
 
 
 
7.467
Mgmt of Anchor projects by Otakaro Ltd
23.000
0.2
0.000
0.000
0.000
27.000
National Provident Fund - scheme deficiency
25.000
0.2
17.000
17.000
19.000
31.000
Parental Tax Credit
29.000
0.2

0.000

32.323

29.251
29.809
Financial operations & operational advice
30.950
0.3
33.318
43.098
45.060
32.233
Policy advice & Policy advice - finance
31.181
0.3
24.599
27.856
28.523
38.000
Govt Super Fund Authority - crown share
37.000
0.3
 
 
 
23.000
Loan facility for Tamaki Redevelopment Company
78.000
0.7
216.000
45.434
100.000
 
Impairment of debt - student loans
100.000
0.8
112.697
149.450
140.572
113.221
Services to process obligations and payments
109.968
0.9
125.507
136.618
135.739
139.466
Clearance & Enforcement services
152.797
1.3
116.874
135.238
143.259
153.360
Mgmt of debt & outstanding returns
153.277
1.3
0.000
51.000
62.336
72.000
IRD capital expenditure
174.000
1.5
175.714
169.153
166.131
167.236
Investigations
175.745
1.5
 
 
 
300.000
Transfer of anchor project assets to Otakaro Limited
200.000
1.7
 
 
 
65.521
Greater Christchurch anchor projects
203.887
1.7
248.835
252.631
251.307
228.568
Services to inform the public about entitlements and meeting obligations
227.232
1.9
 
 
 
79.400
Transformation
237.000
2.0
 
 
 
142.362
Refinancing of Housing NZ Corp & Housing NZ Ltd Debt
275.778
2.3

167.000

96.311

176.000
233.000
Paid parental leave payments
277.000
2.3
227.000
240.000
267.000
283.000
Child Support payments
300.000
2.5

619.174

735.397
614.065
Govt Super Fund unfunded liability
528.149
4.4
541.000
523.000
494.000
522.000
In-Work tax credit
600.000
5.0
528.000
644.000
668.000
670.000
Initial fair value write down - student loans
689.000
5.8

738.000

822.000

827.000
689.000
Kiwisaver - tax credit
728.000
6.1

0.000

266.234

1,162.098
1,003.139
Impairment of debt & write-offs
1,093.307
9.1
 
 
 
1,631.161
Tfr Housing NZ Tamaki Housing Stock to Tamaki Redevel. Co.
 
 

2,047.000

1,976.000

1,934.000
1,824.000
Family Tax Credit
1,797.000
15.0

3,614.299

3,554.913

3,622.323
3,424.513
Debt servicing interest
3,448.298
28.9

--------

--------

--------
--------
---------------------------------- 
--------
 

$11,477.5

$11,727.1

$11,524.5
$13,547.3
 Totals
$11,948.7
100
You can get back to the main page that summarises all government spending here >>
Source: http://www.budget.govt.nz/budget/2016/by/vote/index.htm