Live-streamed video from the June 2016 RBNZ press conference with Governor Graeme Wheeler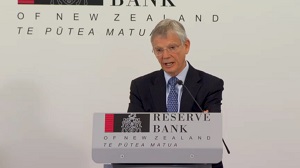 This news conference will start at about 11:00 am.
Our report on what the June Monetary Policy Statement means is here and will be updated if necessary following this news conference.
The RBNZ MPS media release is here.
Today's full Monetary Policy Statement is here.
When the live news conference is finished we will place a video recording of it on this page as soon as it becomes available.