The latest Chinese trade data strongly suggests China is turning away from economic reform, going back to its investment-led growth model. Money leaks out at an increasing rate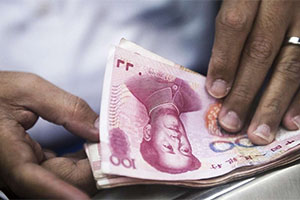 China's May trade data has implications for New Zealand.
Their export growth in yuan-denominated terms slowed to +1.2% year on year in May from +4.1% in April, China customs data showed late Wednesday.
Imports grew +5.1%, significantly rebounding from a -5.7% decline in April, according to these figures.
Their trade surplus last month was just a tad under +US$50 bln which was up from April's +US$45.6 bln, but below market expectations of +US$55.7 bln.
Foreign trade increased +2.8% on a year-to-date basis for the first five months of 2016.
Rather than signaling improved consumer demand, this result is likely to reflect a return to the old Chinese growth model.
This data indicates Chinese policymakers have given up trying to restructure their economy and have chosen instead to double-down on 'investment' projects. Among the winners of this shift will be Australia and their minerals exports.
And dollar-denominated imports from Hong Kong surged by a record +242.6% year on year in May, suggesting no let-up in the ploy of over-invoicing to move cash out of China. No doubt some of these escaping laundered funds will end up in our property markets.