ASB pushes through a +10 bps hike in its floating mortgage rate, even though swap rates and credit spreads don't indicate any funding cost increases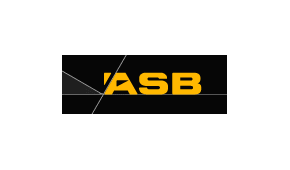 ASB has pushed through a +10 bps hike in its floating mortgage rate.
The new rate will be 5.65%, up from the rate it set in March following the -25 bps OCR rate cut.
At that time it held on to 5 bps of that reduction, reducing its floating rate from 5.75% to 5.55%.
This latest increase means ASB has captured back 15 bps of the policy rate reduction over the intervening 100 days or so.
When they made their March cut, the 90 day bank bill rate was 2.56% which dropped to 2.38% with the RBNZ OCR announcement.
Today that 90 day bank bill rate is 2.37%.
The case for a hike in the floating rate is not based on the 90 day bank bill rate.
Nor is it based on the one year swap rate. On March 9 that was 2.45% which dropped to 2.26% following the OCR decision. That -20 bps fall matched ASB's floating rate drop at that time.
Today the one year wholesale swap rate is 2.22%. There has been zero rise in that wholesale rate.
So ASB must be trying to claim that credit spreads have risen.
But that claim is pretty dubious as well. Back in early March, the Markit CDS index for Australasian investment grade debt was at 146.4. There has been a re-basing of this index in the meantime, but on an adjusted and consistent basis this same index is now at 119 and that is post-Brexit. (the new-based index is 136.2, and on the consistent basis the new basis back in early March would have been 166.3.) What ever way you slice it, credit spreads are lower now, even after the Brexit changes, than they were in March.
ASB has made no statement about why that are raising this floating rate, only that it will be effective Wednesday, June 29 for new home loans and from Thursday, July 7 for existing home loans.
ASB's HomePlus is also rising +10 bps to 7.15%.
Most home loan borrowers are not on floating rates. But this increase will affect those on revolving credit arrangements.
And most SME lending is secured against the owners house, and that will likely mean such borrowers will be paying the increase as well.
It is also likely that many farm loans are tied to the ASB Variable rate.
All home loan rates are here.
This change will compare against their main rivals as follows;
ANZ = 5.64%
ASB = 5.65% (new rate)
BNZ = 5.69%
Kiwibank = 5.45%
Westpac = 5.75%
Seen against these other main banks, it looks like ASB is taking advantage of their ability to improve their margins without compromising their relative position against their competitors.
Bank Direct is making the same change. Sovereign announced their change last Friday for a similar increase.
ASB term deposit savers have not (yet?) been advised of any similar increases.