Little says 50% of 100,000 Kiwibuild houses would be in Auckland; apartments priced under NZ$500,000; Labour plans Affordable Housing UDA to fast-track city developments; Labour would extend 2 year bright line test to 5 years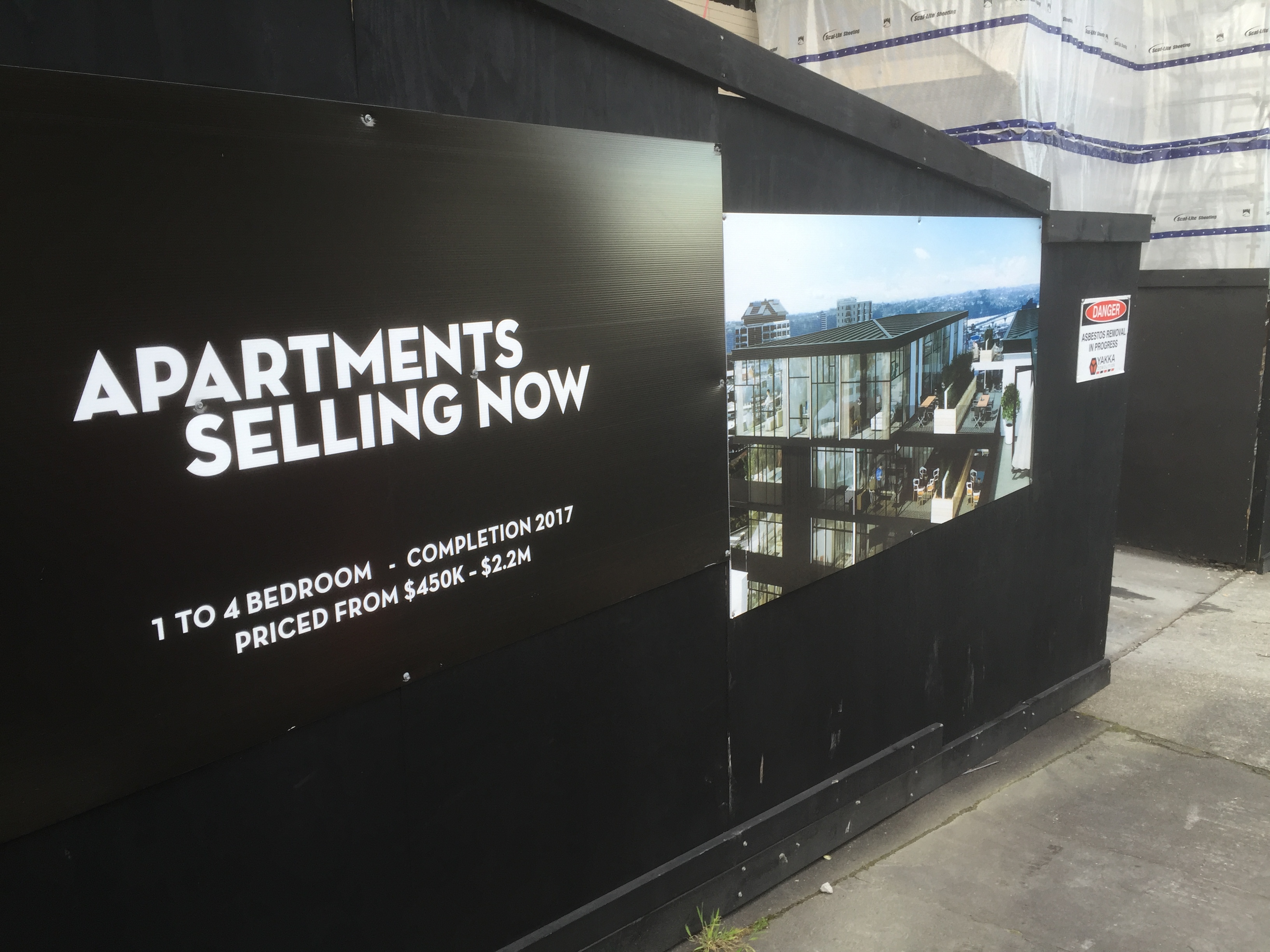 By Bernard Hickey
Labour Leader Andrew Little has announced the final part of the party's housing policy for the election next year, including a pledge to build and sell 50,000 affordable houses in Auckland over 10 years, to create a new Affordable Housing Urban Development Authority (UDA) to fast-track developments in cities, and to extend the current 2 year bright line test for taxing speculative capital gains to five years.
"The housing crisis is out of control and National has proven it is incapable of fixing it. Home ownership is at its lowest level in 65 years and we have a government in denial," Little said in a speech at a New Lynn Community Centre.
Little said the 50,000 houses would be part of Labour's existing 100,000 Kiwibuild policy and that it planned for stand-alone houses to cost NZ$500,000 to NZ$600,000 in Auckland, with apartments and townhouses in Auckland costing less than NZ$500,000. Houses built under Kiwibuild outside of Auckland would cost NZ$300,000 to NZ$500,000.
A Labour Government would borrow NZ$2 billion to kick-start the Kiwibuild programme, whereby the Government would contract the private sector to build the homes, often using off-site manufacturing at scale, before they were sold to first home buyers. Little said the 5,000 houses built per year in Auckland under the programme represented a ten-fold increase from the current 500 affordable houses being built each year in Auckland.
A Labour Government would also turn Housing New Zealand Corp into a ministry that did not pay dividends and instead used the funds to build a net new 1,000 houses per year. It also planned to spend NZ$60 million over four years to fund Non-Government Organisations (NGOs) to pay for the provision of an extra 1,400 beds to house 5,100 homeless people a year.
Labour would spend NZ$100 million to create a new Affordable Housing Authority with the powers of an Urban Development Authority and the aim of fast-tracking the planning and creation of large-scale housing developments.
"Labour's Affordable Housing Authority will have two chief functions – acquire land for housing, including Crown land, and partner with the private sector, councils and iwi to create housing developments with an average of 50 per cent KiwiBuild affordable homes," Little said.
"The Authority will use the best of public and private sector expertise to work with developers to cut through the red tape, with fast-tracked consenting so it can get on with building the houses we need. The houses will be in great communities, with modern design and infrastructure as well as parks, shopping centres and transport links," he said.
"Labour will build large numbers of affordable homes for first home buyers. National can't and won't get them built."
"Likely areas for development in Auckland include Crown land sites, brownfield development sites throughout the city, and greenfield growth areas such as Whenuapai, Drury, and Kumeu. Revitalisation projects outside Auckland could include places like South Dunedin and the East Frame in Christchurch," Labour said in a fact sheet released with the policy.
"An initial establishment fund of $100m will be allocated to the Affordable Housing Authority. It will be expected to finance itself from its own activities from then on. The Affordable Housing Authority will be a Crown Entity, like NZTA, and will not pay a dividend to the Crown."
Labour said the Affordable Housing Authority would drive the delivery of Labour's KiwiBuild programme by supplying the land, consenting, and infrastructure.
"A typical Affordable Housing Authority project will be around 50% KiwiBuild houses and 50% private developments," it said.
Labour also repeated its policy of removing metropolitan urban limits, freeing up density controls and banning non-residents from buying existing homes.
Reaction
Economic Development Minister Steven Joyce questioned whether a Labour Government could successfully recycle the NZ$2 billion of capital to produce 100,000 houses.
"However they would have to recycle the money 25 times in ten years to achieve their target. That is simply fanciful. They would have to buy the land, get the consents, build the infrastructure, design 4,000 houses, build 4,000 houses, and sell 4,000 houses all in five months. Not just once but 25 times," Joyce said.
"Tell 'em they're dreaming. Setting aside the fudging of their numbers, Labour would also be caught by the same planning and infrastructure delays affecting all developers – that's what the Government is focused on fixing," he said.

"The Government's comprehensive housing plan is building 85,000 houses over this term of Parliament by harnessing the combined strength of the public and private sectors. That includes having Housing New Zealand spending $2 billion to build and purchase around 4,000 homes over the next three years. The only difference is we don't have Labour's magic pixie dust to turn 4,000 houses into 100,000 houses. Sadly for them, I don't think they have either."

Property Institute CEO Ashley Church welcomed the policy's involvement of the private sector.
"Labour appear to have recognised that the most effective way to deal with the housing crisis is to work cooperatively with private developers and Mums and Dads to build as many homes as quickly as possible," Church said.
"That's not just a good idea – it's also the only practical way to start turning the tide on runaway house price inflation. The policy is also notable for the near absence of measures designed to punish homeowners and property investors. The focus on positive initiatives to grow the housing stock – rather than pointless nanny-state measures which punish success – is probably one of the most unexpected and constructive features of this policy," he said, adding he welcomed the absence of a Capital Gains Tax.
Church said the Institute favoured having several competing Crown or Council owned UDAs rather than just one.
"However, given that we had already flagged the idea that one of these companies should be tasked with focusing on affordable housing – we broadly support the proposal as outlined by Labour."
He doubted the price points for affordable housing were achieveable though without heavy subsidisation, given land prices were already over NZ$500,000 per section.
(Updated with comments from Steven Joyce)