Partial jobs and wages data weaker than expected in June quarter; private sector wage inflation soft at 0.4% for qtr and 1.6% for year; economists see plenty of room for RBNZ to cut OCR next Thursday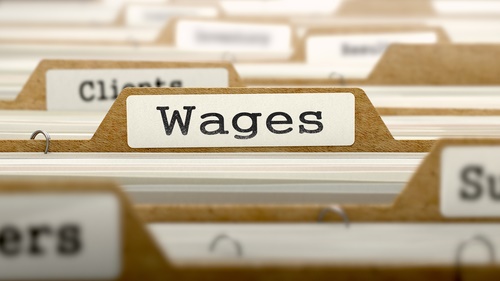 By Bernard Hickey
Wages growth and one measure of jobs growth was softer than expected in the June quarter, reinforcing expectations the Reserve Bank will cut the Official Cash Rate again by 25 basis points next Thursday to try to get inflation back near its 2% mid-point target.
Statistics New Zealand reported Labour Cost Index (LCI) and Quarterly Employment Survey (QES) data for the June quarter that showed private sector labour costs rose 0.4% for the quarter and were up 1.6% from the same quarter a year ago. The annual growth rate dropped from 1.8% the previous quarter. This was weaker than market expectations for labour cost growth of around 0.5%.
The QES measure of Full Time Employment rose 0.3% in the June quarter, which was less than the economists' forecasts for growth of around 0.7%. Full time employment was up 3.1% in the year to June.
The labour force figures did not include the Household Labour Force Survey (HLFS) that include the more closely watched measures of employment growth and unemployment. Statistics NZ announced last week it had delayed the release of the HLFS for further checks on significant revisions.
"Wage inflation data were softer than ASB and the market expected in the June quarter," said ASB Senior Economist Jane Turner.
"The softer annual rate of wage inflation is likely to weigh on the RBNZ's projected inflation outlook and reinforce the need for at least two further OCR cuts," Turner said, noting the weaker wage result could reflect weak inflation expectations.
ANZ Senior Economist Philip Borkin said the figures were a touch softer than it expected, with both modest growth in filled jobs and low wage inflation. He said they indicated the unemployment rate may actually have lifted in the June quarter.
"We still believe that the underlying trend in labour demand is strong. But in the face of strong labour supply growth as well (likely to be confirmed by the HLFS), total labour market spare capacity does not look like it is being absorbed quickly (even though anecdotes suggest the contrary for some sectors)," Borkin said.
"The slow absorption of spare capacity is reinforced by wage inflation figures, which remained modest," he said, pointing out that more workers received no wage increases in the June quarter than the March quarter.
He said he was most surprised by a moderation of annual wage inflation in the construction sector to 2.0% in the June quarter from 2.2% in the March quarter.
"This is completely at odds with anecdote, and leaves us scratching our heads."
BNZ Senior Economist Doug Steel said the data was a bit disappointing, particularly the lack of signs of wage acceleration.
"Wages are a lagging indicator, but we suggest that the lack of wage inflation will likely be of some concern to the (Reserve) Bank," Steel said.
"We think that the current lack of upward pressure on wage inflation will encourage the RBNZ to lower its cash rate further over coming months. Almost certainly once (at next week's meeting), most probably twice, and possibly thrice depending on how the economy and inflation evolves," he said.
ASB sees OCR cuts in August and November, while ANZ sees cuts in August and February.
First NZ's Chris Green said the softening rate of wage growth further reinforced rate cut expectations.
"Wage pressures softened over the quarter and moved further below the RBNZ's 2% inflation target mid-point," Green said, also noting the surprisingly weak 2.0% growth in annual construction industry wages.
The New Zealand dollar fell 30 basis points to 72.1 USc after the data, which strengthened financial market expectations for at least one more cut, and possibly two.
Political reaction
Tertiary Education, Skills and Employment Minister Steven Joyce described the 3.1% employment growth for the year as strong and said average weekly wage growth of 2.0% in the quarter from a year ago was running at a 'healthy margin' over CPI inflation of 0.4%.
"That makes for a real wage increase of 1.6 per cent for the year and continues a trend of moderate real wage growth," he said.
Labour Leader Andrew Little said Auckland house prices had risen four times faster than wages in the last eight years.
"It is getting harder and harder for families to live in Auckland. Skyrocketing house prices and rents, combined with stubborn wages mean that many workers including those in the public sector as nurses, police officers and teachers are struggling," Little said.
He pointed to figures showing 44% of workers did not get a pay rise in the last year, up 1 percentage point from a year ago, with 67% of workers getting a pay rise of less than 2%, which was up 6 percentage points from a year ago.
"This new data demonstrates that most workers are not feeling the benefit of any economic growth in their pay packets," Little said.
(Updated with market reaction and political reaction)