A review of things you need to know before you go home on Thursday; Resimac tweaks, rent rises pause, car sales dip, Aussie retail growth stalls, Westpac's co-cos underwhelm, WMP prices up, 2yr swaps threaten 2%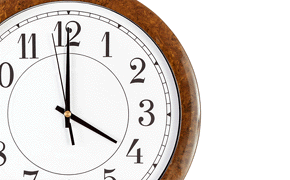 Here are the key things you need to know before you leave work today.
TODAY'S MORTGAGE RATE CHANGES
Resimac today reduced rates for its Prime fixed term loan offers. These changes involved reductions of between -5 and -24 bps. At the same time they have increased rates for investor loans.
TODAY'S DEPOSIT RATE CHANGES
No changes here either.
RENT PULLBACK
Rents in Auckland in July for 3 bedroom houses slipped back from June's record $628 to $600 per week. Still, that average is +7% above the same month a year ago. In Wellington, the rise is +4% year-on-year. In Christchurch it is a fall of -2.3%. This data is from MBIE's Tenancy Bond Service.
THE NEXT PUSH HIGHER
Economics consultancy Infometrics says July car sales dipped almost -2% from a year earlier with used car sales leading the decline. Softer economic growth conditions over the first half of 2016 are likely to have pared back car sales. But, with economic activity expected to relaunch towards the end of the year, they say it won't be long before car sales begin tracking upwards again.
POINTLESS STATS?
In an odd use of resources, the country's official stats agency today reported on the density of New Zealand's Pokémon population (it is 446,000 if you needed to know). The point of the release is hard to fathom.
UNDERWHELM I
Aussie retail sales in June have come in well below some pretty modest expectations. They rose just +0.1% vs +0.3% expected.
UNDERWHELM II
Westpac's CoCo-like issue was completed today. In the end they raised $400 mln for an offer that was for $250 mln "plus unlimited oversubscriptions". That was nowhere near as well supported as many expected. The interest rate paid on these "unsecured, subordinated" bonds was just a tad under 4.7%. These bonds are the type that can become completely worthless if the bank gets into trouble; they don't benefit as shares do when the bank does well, and they stand last in line in any liquidation. (The offer documents say: If Westpac encounters severe financial difficulty, a nonviability trigger event could occur and some or all of the Notes may be converted into Westpac ordinary shares (or written off completely). For the risks involved, 4.7% seems very low pricing.
WMP PRICES KEEP ON RISING
Yesterday's better-than-expected dairy auction has been followed up today with a strong price performance on the NZX Futures market for WMP.
SWAP RATES SLIP
Wholesale interest rates fell by about -2 bps across the whole term range. But that has taken the 2 yr down to just 2.01% and all terms from 1 to 5 years are now at all-time record lows. Another -2 bps fall and we would have 2 year swap rates below 2% for the first time ever. NZ swap rates are here. The 90-day bank bill rate is down -1 bp at 2.25%.
NZ DOLLAR LITTLE CHANGED
The NZD has drifted up slightly today from this morning's local opening but it is a whisker lower than this time yesterday. It is at 71.8 USc, 94.3 AUc, and 64.4 euro cents. The TWI-5 is now at 74.9. Check our real-time charts here.
You can now see an animation of this chart. Click on it, or click here.