A review of things you need to know before you go home on Thursday; Fonterra boost for farmers and NZ$, problems identified with insolvency law, big govt hopes for sheep milk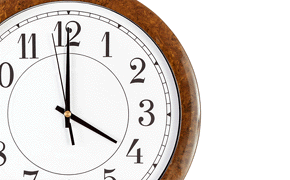 Here are the key things you need to know before you leave work today.
TODAY'S MORTGAGE RATE CHANGES
There were no changes today.
TODAY'S DEPOSIT RATE CHANGES
There were no changes today.
FONTERRA INCREASES MILK PRICE FORECAST BY 50C
Good news for dairy farmers today with Fonterra increasing its 2016/17 forecast Farmgate Milk Price by 50 cents to $4.75 per kg/MS. When combined with the forecast earnings per share range for the 2017 financial year of 50 to 60 cents, the total payout available to farmers in the current season is now forecast to be $5.25 to $5.35 before retentions. DairyNZ estimates the breakeven milk income required for the average farmer in the current 2016/17 season is $5.05 per kilogramme of milk solids.
AUCKLAND COUNCIL PUSHING AHEAD WITH PENSIONER UNIT REDEVELOPMENT
Auckland Council says its governing body has approved plans for council owned pensioner units to be redeveloped in partnership with The Selwyn Foundation. The Council says many of the 1452 rental units in 63 villages are rundown and poorly located for amenities such as public transport. Deputy Mayor Penny Hulse said the Council was "absolutely committed" to retaining the existing number of pensioner units, and may develop more over time.
PROBLEMS IDENTIFIED WITH INSOLVENCY LAW
Commerce and Consumer Affairs Minister Paul Goldsmith has released the first of two parts to a government review into insolvency law. From the Insolvency Working Group, Goldsmith says the first report suggests regulation falls short of ensuring creditors can have confidence that the practitioners handling corporate insolvency are qualified and bound by an acceptable code of ethics. He is considering a series of recommendations. Part two of the working group's review will consider voidable transactions and Ponzi schemes. There's more information here.
GOVERNMENT SEES HUNDREDS OF MILLIONS OF DOLLARS IN SHEEP MILK
Primary Industries Minister Nathan Guy is trumpeting the launch of a Primary Growth Partnership (PGP) programme aimed at boosting New Zealand's sheep milk industry. The $31.4 million, six-year PGP programme called 'Sheep - Horizon Three' is a partnership between Spring Sheep Milk Co. and the Ministry for Primary Industries. Guy says the sheep milk industry has "huge potential," with the programme expected to generate annual revenues of at least $200 million by 2030 from sheep milk and new, high-value related products like ice-cream. Guy suggests the return could be as high as $700 million if the programme hits its "aspirational" targets." There's more information here.
NZDMO PRICES NEW BOND
The new 2037 NZ Government Bond priced today. The syndicated issue of $2 billion worth of 15 April 2037 bonds, which pay interest at 2.75%, was priced at 2.915%. There was strong demand for this issue with over $2.5 billion worth of bids received. The pricing was the equivalent of 27 basis points over the current 2033 maturity.
NZ bonds remain in demand and this was evident in the strength of the latest tenders for both NZ government and Local Government Finance Authority (LGFA) issues. 
More broadly, there was very little to get excited about on the fixed interest front today. Swap rates are up 1 basis point at the long end of the curve, and flat at the short end. Longer dated government bonds are up a handful of basis points. The bond market is very much waiting to see what comes out of the central bankers' gathering for the annual shindig at Jackson Hole.
 NZ swap rates are here. The 90-day bank bill rate is unchanged at 2.23%.
FONTERRA BOOSTS NZ DOLLAR
The out of cycle Fonterra announcement to increase its forecast milk price gave the NZ dollar a shot in the arm this morning. Although the Kiwi rose on the back of this news, sellers were quick to come in and try and knock it back down. 
Another surge higher occurred in early afternoon trading where the NZ dollar headed towards key resistance levels circa US73.4 cents, before being batted back by sellers. The Kiwi was last at US73.22c, just over AU96c, and the Trade Weighted Index (TWI) was at 76.12. Check our real-time charts here.
You can now see an animation of this chart. Click on it, or click here.